how would you react in this situation-help me

India
March 22, 2007 1:13am CST
i have a best friend. also am in love with a boy. he called me to his house once. i went. but my friend doesn't like our affair. i like her a lot but my lover too. she says she feels lonely after i got into the affair. so i am not able to share that i went to his house once. i want to share all my thoughts with her. help me to deal it practically.. if i say this after such a long time, then she will surely feel bad for hiding it these days..
3 responses

• Philippines
27 Mar 07
I don't know if you will still read this. You have already marked the best response. Others hardly take a peep anymore of their resolved discussions. Nonetheless, I would like to remark that as I posted the 100th point for you, I found that you are starting with a six star. That is very high. You must be happy with that. I started with a one star, you know. Now, I tell you, you will find that your dollar earnings will be going up faster than before. So pick up a faster pace in terms of posting more and more discussions. It would be good to keep on hearing from you, dear friend. As for the topic at hand, let's deal with it. If you find that you and your boyfriend are doing fine so far, try making your friend know about him. The first step will be to tell her about you and your boyfriend being at the stage of knowing about each other better and that you want her to be in the picture in the process. Your friend is only afraid that she will lose your friendship now that you have a boyfriend. You will have to make her understand that you are looking forward to having her for a friend for life. She needs this assurance that your friendship is no way ending whenever you get into relationships. Your friend must not be a jealous friend but a supportive one. If you will not help her overcome this bad attitude, you can't have other friends either because, it will make her feel insecure and unsure of herself. It is your move now.

• Philippines
22 Mar 07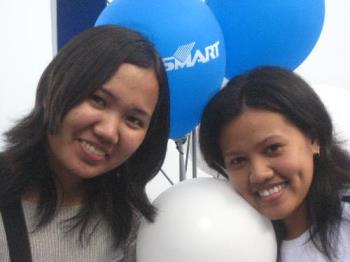 Well if she really is your bestfriend I am sure she will understand you but maybe there is something that is worrying her. A deeper reason, maybe you should talk to her.

• Philippines
25 Mar 07
maybe the reason that she doesn't like the boy for you is because she saw something in him that is not worthy of your love. our best friend always want what is the best for us. and maybe also she's not used to the fact that you have someone special other than her. sometimes a friend got jealous of our new friend because we make less time with them. that's based on my experience, i used to have that feeling for a friend some time ago. i think she only misses you so make some time with her, console her and tell her that what ever happens you are always their for her as a friend. Good luck. i hope that my comment will help you solve your problem.