Do u do the Troubleshooting on your PC or do u take Assistance from someone?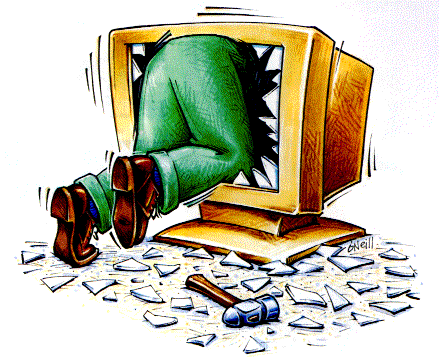 India
March 22, 2007 3:38pm CST
Well coming to this point i notice most of you own a Personal Computer and you do spend few hours a day in front of the computer. Coming to the Discussion if u come across any minor problems with you Computer do u refer them to some one who can assist you in resolving the problems or do you resolve them on your own. I Myself solve most of the problems which ever i face, i do approach a Computer Engineer when some of my Hardware starts malfunction. That too just to make sure that the malfunction part wont be good unless it is replaced. Being a IT student i know the basic concepts of troubleshooting and i am happy with it. What about u people? Can ya people share your views.
5 responses

• Pakistan
26 Mar 07
no i own solve my computer problems i not depends on others i slove all kinds of hardware problems of my computers and others easily

• Philippines
22 Mar 07
Well, whenever im having some mild troubleshooting on my pc, i just fix it on my own and im doing it well coz i have some knowledge about it but not really good as those people who's studying and actually graduated in some courses under computer tech. so i tend to call technicians everytime im having a bad troubleshooting on my pc. Like virus, cant open it for some reasons, error pages etc. We should as for assistance from the experts if we really dont know and if we're not really sure on what were doing instead of doing it ourself coz it would be worst if we insists... Have a nice day ahead!

• India
22 Mar 07
Yeah thats a best idea when we arent sure of the trouble to go for a technician else it may make life miserable for us.

• Philippines
23 Mar 07
well i do fix my own computer cause no one knows it best than me Ü i also assembled it from scratch. my love for computer started with my first pc when i was about 14 and i accidentally screwed our computer, i was scared of getting scolded so i just tried to fix it, good thing it was just some problem on the settings.

• United States
23 Mar 07
I trouble shoot it myself, if that doesn't work I crash it on purpose and if that still doesn't work I call my brother in law and he fixes it

• United States
22 Mar 07
once I had to call them my wife decided to delete every file she didn't think did anything otherwise I solve it myself