do you like historical fiction?


Italy
March 23, 2007 3:30am CST
I love very much reading books that takes place in ancient time..one of my favourite was Le nozze di Eleonora(Eleonora's marriage) where Eleonora is the duchess of Aquitania..the book tells us combines history and fiction and it is very enjoyable...and what about you? do you like this kind of books? which one do you recommend?
10 responses

• United States
23 Mar 07
I read and loved The Other Boleyn Girl by Philippa Gregory! It was very entertaining....and I highly recommend it!

• United States
24 Mar 07
My friend also read the book and loved it. She is a big fan of Gregory's books and always tells me to read them, but I have never found the time. I have always wanted to read it... Grandmother also has read some of her other books and enjoyed them very much.

• Italy
25 Mar 07
on friday I went to an English bookk shop here in Rome..I was looking For born to rule...I could not find it but I have seen many books by Philippa Gregory...I am thinking about reading one of these..they are very big and I want to read them in English so I am thinking if I am ready to read long books in English...but it seems you all loved her and I am convincing to give this author a try

• United States
23 Mar 07
I also love historical fiction. I think my all time favorite is "Pillars of the Earth" by Ken Follett. It is set in medieval Europe (England, I think) and is about a stonemason whose dream is to build a cathedral. I read it probably 20 years ago (and should be due to read it again) so I don't remember all the details, but the historical description of life in that time was great and the characters were very involving. I know when I finished reading the book I was so sad as I didn't want it to end. Ken Follett is known more spy/military type books. He did another historical one (Freedom something--I don't remember the title) about Scottish coalminers who moved to the US but that stunk."Gates of Fire" by Steven Pressfield is a good tale of the battle of Thermopylae (like the current movie 300 but probably more 'down to earth')."The Dress Lodger" by Sheri Holman is set in 1830's England during the cholera epidemic. She rents a gown at night (thus the title) to go out on the streets to earn money to take care of her sick son. It's the time when doctors where stealing cadavers to do research, and the working class are wary and suspicious of doctors. It's a bit more 'girly and romantic' but not too much (I'm not into heavy romance stuff) and a lot more interesting than I'm sure I'm making it out to be!If you like Holland and/or art, "Girl with a Pearl Earring" by Tracy Chevalier was great. It's an interpretation of how the famous painting by Vermeer came to be. I just finished "The Alienist" by Caleb Carr. Set in 1890's New York, when the police were corrupt and there is a killer on the loose. It's a cross between CSI and Criminal Minds before there was DNA, fingerprints, etc.

• Italy
25 Mar 07
I have read A place called freedom by Ken Follett and it was quite a good book...they said it was very different from his usual books...I know the other you are talking about but I have never had the time to read it...I love Tracy Chevalier and I have read nearly all her book...she is great in creating a good historic atmosphere...I don't know the Dress Lodger.I must have a look!!!

• United States
27 Mar 07
interesting that you liked "a place called freedom" by Ken Follett...the idea was good, but I think I was comparing his writing to that of Pillars of the Earth and thought it was horrible. Maybe if I read 'place called freedom' first I would have liked it!

• United States
23 Mar 07
I really enjoy most all genres with the exception of horror. I love historical fiction I am currently reading the White Indian Series by Donald Clayton Porter, I had read most of these books in the 80's when they came out, and it has been long enough that I am enjoying them again. In fact I stopped reading them after about the 6th books only to learn now that there are more, so I am continuing the series and catching up on the ones I missed.


• Ireland
23 Mar 07
I love historical fiction. I think it's a painless way to learn about history and far less dry then academic texts. I too love stories about Eleanor. I have an excellent biogrophy by Allison Weir. Not quite fiction, but still very good.

• India
23 Mar 07
i love reading historical romances. There is just something about these books that takes be back centuries. The passions, loves, hates etc etc of the people are sooo compelling. I love the way the clothes are described, the houses and the maids and everything.....

• United States
23 Mar 07
Indeed. A lot of people thought 300 to be historical fiction. And, it probably is. Some of the facts are not facts at all. but still i LOVED the movie. honestly i think most history should have some fiction to it. makes it interesting :)

• Italy
23 Mar 07
well I must admit that I am very interested in history and old history and mithology,too...I must admit that I don't like the way the American studios treat masterpieces like the Iliade by Omero (they said they read this before making Troy but it was an absurd film and offended Omero very much) and therefore I am not in favour of the way they reported Ancient Greeek History in 300...but I do agree with you...history is so interesting that they should make more movies about it and more historic novels

• United States
24 Mar 07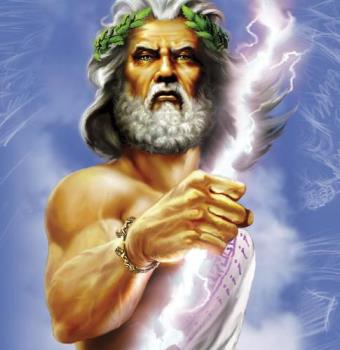 Lately I am reading a lot about mythology, legends and fascinating folktales for many lands. I like to discover new information every day. I knew a lot about Roman and Greek mythology, but not much about Celtic, Norse or Aztec. Last night I was reading "Legend of the Buffalo Dance" Most stories I can find on Internet. This is fascinating, because I can find new story every day.

• Italy
25 Mar 07
i love love mythology...I strongly recommend you The metamorphosys by Ovidio...I don't know if it is written right in English but if you look for Ovidio (an ancient Roman author) you can sure find this book that was his masterpiece...I hope you can find a translation in English because the original book was in latin, the language of Old Roman..I can read Latin and I have an Italian translation...maybe I can translate something for you

• United States
25 Mar 07
It is in English as Ovid, The Meramorphoses. I found full book on line. http://etext.virginia.edu/latin/ovid/trans/Ovhome.htm

• United States
25 Mar 07
Sometimes I do. It's hard to think of a specific title at the moment. But there are some books that are very realistic and I really like them. I guess one that sort of has historical stuff in it and is fiction and I enjoyed, was Middlesex. Although, I'm sure it wasn't classified as historical fiction.