Opppppppps I did it again LOL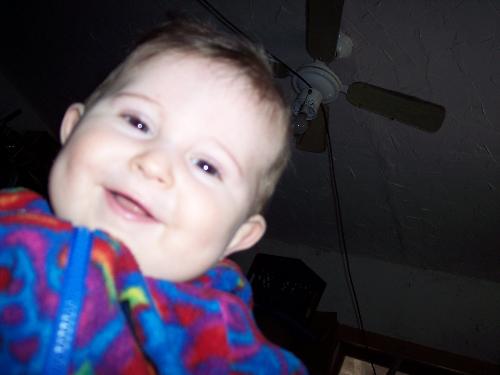 United States
March 23, 2007 4:33pm CST
Well while replying to Mummymo's response to one of my discussion I was reminded of another funny embarrassing thing that happened to me. I was at the Sagamore Resort on the ground floor in the elevator.I was heading up to the 2nd floor for the meeting room.I was very early so figured noone would be around yet.I had on a skirt and I'm tall so my pantyhose were slipping down.I pushed the button for the 2nd floor and quickly pulled my skirt up and started wiggling and tugging my hose up.What to my surprize the door popped open at the lobby and I was staring face to face with about 10 men in suits.I couldn't pull my straight skirt down quickly so I just said"Going up?"They all stood with their mouths open and finally one guy said"No thanks,We'll wait for the next one"This is just how my life goes!
5 responses





• United States
24 Mar 07
LOL - aren't elevators just the perfect spot to get trapped in embarassing moments! When I was 11 - so my sister was 7, we drove from Austin to NJ for vacation. We stopped in Washington D.C. to see the sights, the White House, back when they did tours, and the House & Senate, Lincoln Memorial, etc. Well, the Shriners were there at the same time & I swear, those guys are over grown kids. We got on the elevator & one of them offered to shake our hands, he "buzzed" my little sister & made her cry. I was not a brave, or outspoken child, but I proceeded to tell him he was a bad man to do that to a little girl & he was a sorry man to do that. He appologized to my sister & me & held out his hand again. I made him turn it over to be sure he wasn't hiding that buzzer again. I told my sister to not shake any of their hands, because they were mean men to do something like that to ANYBODY, but especially a child. When we got back to our hotel room, I was so mad & my sister told them what I had done, I think my parents wondered who took their shy daughter & replaced her!


• Canada
24 Mar 07
wow that is funny and embarrassing, I hate going out when my clothes don't fit properly, I feel so uncomfortable when that happens.