Discussions I Hate The Most On Mylot R...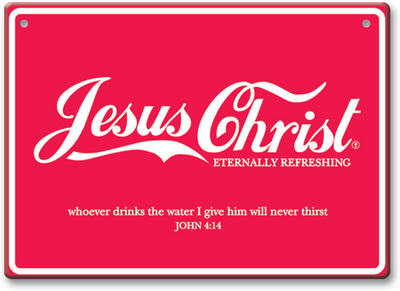 United States
March 23, 2007 10:47pm CST
Discussions where people want to slam you for acknowledging God and or Jesus. This really burns me. People don't have respect for diety. It's just aweful how hard hearted people are and have become in this day and age. "Forget God and everything about Him, it's all about me and what I can accomplish on my own". Or 'there is no God". People can believe in whatever they chose but don't condemn me for serving whom I have chosen to serve. No one, no not one can turn me against my faith and belief in serving my Savior. He's been too good to me for me to ever deny Him or give Him the respect that is due to Him. Please I ask if your not feeling this discussion pass it by. Thank you.
3 responses

• United States
24 Mar 07
I actually don't mind the "persecutions". Just like Jesus and all who followed Him in His time were persecuted for their beliefs so must we be. It is a part of our faith that we must stay strong through. If I didn't face and work through the adversity, I wouldn't feel as though I was doing my "job".

• United States
24 Mar 07
Hmmm...well in that case I would do one of two things, either hit the - button and ignore the comment or use the ! button if the comment was bad enough. In a place like this not everyone is going to agree. It's just the way it is. This goes more with what you said in your other response below mine about respect but it was a thought I was having anyway too. A big part of being a good "follower" is by living life to please God. His glory is to show through your actions. Taking that into consideration, I'm not sure if being disrespectful to "His lost sheep" is a very good idea.

• United States
24 Mar 07
You got to be sure. Serving God is not based on our "logic". Serving God is first spirtitual, mental, then physical. We serve God in every and all aspects of our lives. God did not tell me to except or respect false religions. He tells me in His Word to denounce, and reject it. I am not serving God to please man. It doesn't really matter if you don't think or feel what I am saying is not scripturely so. You cannot accept any and everything that the devil throws out. We are wiser than serpents but not as deadly or poisonious as snakes, we are bolder than lions but not as varoucious as lions, and we're as gentle as doves but not as helpless as doves. God also says in His Word that His people perish for lack of knowledge. The devil is the angel of light. Please do not be deceived. God says in His Word for me to go out into the world and preach the gospel if people don't receive me shake the dust off my feet. He didn't tell me to receive the ungodly things that people do. He tells me that the truth shall set us free. He also says that every knee shall bow and that every tongue shall confess that Jesus is Lord. Now you expect me to respect a false doctrine preached by the cult "Jehova Witness". They preach and teach that Jesus is not Lord when it cleary states this in the Word of God. I Cannot respect this. No way, no how.

• Australia
24 Mar 07
Zoom, I haven't come across many on myLot who slam me for my beliefs. I will admit there are two men on here who take every opportunity to ridicule Christianity, but two out of nearly 82,000 is really nothing, and they can easily be ignored. I am a Christian whose relationship with my loving heavenly Father, through the Lord Jesus Christ, is of paramount importance. I can do no other than talk of the One who has done so much for me. On myLot I have enjoyed numerous discussions with self-proclaimed atheists, with agnostics, pagans, wiccans and others. Some of these people have become dear friends. We enjoy great discussions and even debates, but they are courteous, intelligent, respectful, friendly and often humorous. In fact, I would say these people are the nicest on myLot. While we know and experience the REALITY of a life united with Christ, we must acknowledge that most do not. We must acknowledge that others have their beliefs, and hold them as strongly as we do. We must respect their right to their beliefs. That doesn't stop us from telling of OUR faith, just so long as we do it with respect. Enjoy the good fellowship of other Christians on this site. Enjoy good debates with people of other beliefs - and ignore those who are objectionable.

• United States
24 Mar 07
You have written some key notes but there is just one thing that I cannot do ever. And that is respecting someones belief that denys my Lord and Savior Jesus Christ. That's impossible for me to do. It is impossible for me to respect a Lie an untruth about Jesus. I cannot respect everything. I can respect the person but not the "cult" or the false doctrine.

• Australia
25 Mar 07
You misunderstood me, Zoom. I cannot respect a lie or a false practice of any sort. What I was saying is that I respect a person's right to believe as they wish. Respecting their right to a belief is NOT accepting the belief. I accept the PERSON and can be friendly with the person. They know that I believe their belief is wrong. They know where I stand, but they accept my right as I accept theirs. I will still talk of my Saviour and of how He undertakes for me. I will still debate aspects of their belief and my belief, but I will not criticise the PERSON or think less of the person because his/her belief is wrong.

• Canada
25 Mar 07
hey Zoom ... just wanted to say hello and dont let them bother you ... you know who you are and you know what you believe ... what did jesus say ... be nice to those that persecutes you ... its easy to be nice to someone who is nice to you and respects you and respects what you and who you believe in ...right? well show them the love of jesus ... and its like burning coals of guilt if they have a conscience ... and even if they dont ..its a universal god law ... trust me on this one ... it will change when you dont see it as an attack but a challenge to show god's love .... just a thought ... blessings girl ... jesus loves ya ... big hug