ViTaMinS GoEs tO oUr HAIR!!!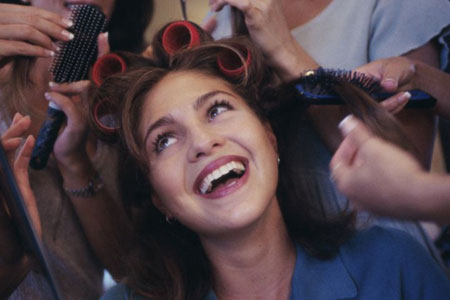 Philippines
March 24, 2007 12:33am CST
girls wants to have a long hair but when i was a kid my mother always telling me to cut my hair short, because she said that all the vitamins will go to my hair... that's why when a got low score in my exam she always telling me that,the vitamins for my brain goes to my hair thats why i have a low score... do you believe that the vitamins go to our hair?
4 responses

• Philippines
24 Mar 07
yes its true.. because when i was highschool or i think elementary i used to have long hair.. and my mother told me to cut my hair because all the vitamins goes to my hair thats why im skinny..do you think there is theoritical studies about it?

• Philippines
24 Mar 07
Yes, i believe that the vitamins goes at our hair especially when you have a long hair and you're that skinny or not that fat because the vitamins that you're taking that supposedly for your body goes to your hair.. But i don't think that its about your intelligence, its only bout your hair and your body not inline with your mind..

• India
15 Dec 07
I'm planning to have a new color again for a new image. I'm getting older and I feel like my looks are getting boring as I grow old. Actually i remember that i have colored my hair only four time in my life. This is the truth. I have silky black hair, so all my friend advised me not to color the hair.I may consider streaking it, but don't have the time or the guts to do it.Should have tried one of those streaks when I was in college!