who here are Filipinos?

Philippines
1 response

• Philippines
24 Mar 07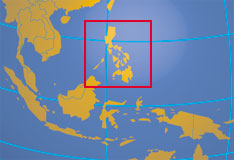 Hi, Anna! I'm from the Philippines, but I believe you know that already since we're friends:). Kumusta?

• Philippines
24 Mar 07
hello, ethanmama! there are a few of us left in mylotteers group who are active in mylot. A lot got discouraged since you just earn a few cents but there are some good discussions you can also learn from. are you still active in blogchex? how was it?

• Philippines
26 Mar 07
as i've read in your blogs, we're probably in the same situation, a "working-at-home-mom". yes, it is hard to balance our time, specially they are still babies, i really miss my baby. blogchex seems good but I need to maintain just 1 site while I monitor my online trading, which is my main career. if i won't get any good discussions here anymore, i'll probably transfer to blogchex. i'll inform you when I do. have a great day!