will you sue the hospital for getting the gender of your baby wrong??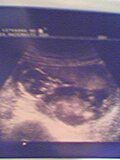 March 24, 2007 10:06am CST
Yes will you sue the hospital for getting the gender of your baby wrong after an ultrasound scan?? I personaly will NOT as nothing is certain until your baby is born. And an ultrasound scan is only maybe as much as 90% acurate. So If I was told that my baby is going to be a boy I will not believe it 100% to avoid dissapointment. And I only going to buy items with natural colour ... So please tell what is your opinion on this and what do you thinK of a couple who sue a hospital for that reason..???
3 responses


• United States
24 Mar 07
I would not sue a hospital for not getting the gender of the child wrong. I think if they did make a mistake, it was an honest mistake and not completely their fault. I do not think people should go out and buy baby things right away or buy items with colors that go with a particular gender. People probably should get something that is suitable for boys and girls. I think it is crazy for people to sue for this reason but I am sure that there are people who would do it since we seem to be a sue happy country these days.

• Ireland
24 Mar 07
No, I wouldn't sue the hospital. I think they try to make you aware that it isn't 100% accurate. I was originally told my oldest was the opposite gender, but fortunately they realised their mistake before the scan was completed. With my youngest I had so many scans there was no way they could have made a mistake on that many occassions. They did get his projected birth weight VERY wrong, and cause a great deal of unnecesary worry, but still I wouldn't sue. I think some people are far too quick to do so.