OMG!! This eveing i logged in to see my avatar gone? Please help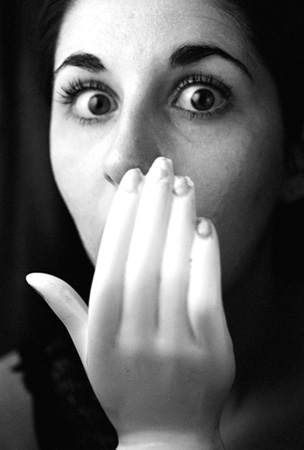 India
March 24, 2007 1:28pm CST
Please my friends here help me! do you remember me "Healer" Was my picture offensive that mylot won't like it? I am not sure who deleted it but i think its mylot who might have done this as none of my friends know what my password is here. Did this happened to you and will it effect my reputation if it was from mylot. Do you think it was offensive if you remember my avatar. Thanks for your help
2 responses

• Canada
24 Mar 07
Well I dont know what happen to your avatar but if it was offensive it must have been bad because I use all kinds of crazy things in my avatar and never once in 6 months has it been erased. Id say get aahold of mylot and ask them but this site never gets back to any of us that I know about. Just try to keep it abit clean and if that wasnt the problem then maybe it was just a glitch in the system that caused it to be erased. Good luck I hope all works out for you.

• Manchester, England
24 Mar 07
Since you currently have an avatar displayed, I assumed that you had uploaded a new one. However, I see by the previous responses that for a while it was visible in the posts but not on your profile page. The avatar is now visible in both cases so I imagine that it was simply a glitch in the system that caused the error.

• India
24 Mar 07
thank you a lot for that but this current one i uploaded right now only as the previous one did not worked on the main page. Might be some violations to mylot by that avatar, anyway it would have been nice if they should have informed me about it why they are doing that, so that i won't be confused. Anyway you have a blessed sunday.