Do you really want to know everything right now?

United States
March 24, 2007 5:12pm CST
I like the mystery of the show and that we don't know everything that's going on. That's what makes the reveals so interesting. But I've been running in to a lot of people who want to know all the answers right now, or they'll stop watching, because they think the writers are messing with them. That doesn't make sense to me, I admit. To an extent isn't having the writers "mess with you" the point? It's supposed to evoke emotion. So while I'm happy to find out more eventually, I'm okay with not knowing everything now. Frankly I think having a Juliet or Ben flashback now might wreck the whole thing. What do you think?
10 responses

• United States
24 Mar 07
Honestly I think that with each new show they should give us some more answers-- I love Lost-- It is my favorite show right now-- I couldn't stop watching even if I tried. But I would like more answers--- Heck they can even pose more questions each show also.. but answer some of the past questions- I'm just glad that we finally found out how Locke wound up in a wheelchair! I loved the ending of the last show--

• United States
24 Mar 07
Wasn't it great? I like getting periodic answers, and yeah, it felt like we were due one, I'm just saying the suspense is fun too. Sounds like you agree. Thanks for the response!

• United States
25 Mar 07
Oh I loved that so much too. It completely fit that it would be his father's fault. I still couldn't believe that his father was so evil and the preview for next week looks very interesting.

• Netherlands
25 Mar 07
I think you're right.If you know everything,it wouldn't be funny or surprising anymore I think you would be more bored than ever. Like reading someone's thoughts it woll hurt you more in the end than not knowing what someone thinks. Like in a soap you don't wanna watch anymore because you know what's going to happen. Also like if you know everything there's nothing more to learn.Keep that in mind and you know it's better not to know the answers this instance

• United States
25 Mar 07
The surprises are my favorite part of the show! Thanks for the response!

• India
25 Mar 07
True that the best part about life is the mystery that it is. But frankly let us forget the mystery part & all that for a moment & analyze. Can we actually do anything about it at all? Don't you think we are totally & hopelessly clueless about life? Even if we wanted to know everything overnight are we really able to achieve something like that at all? Well that's why I like the mystery that life is because I can do nothing to change that. So it's smarter to live with it & enjoy it at it :)

• India
25 Mar 07
Hey this is really cool. With that post above I got my star!!! It's a yellow star with '8' inside. I hope it's a goo sign :) Don't really know what it actually means but what the heck. I didn't have it all these days so it's something new & I like it :) This is what I said about life being full of unknowns & a mystery. The star wasn't on the script now was it? It just popped up out of nowhere didn't it? :) thanks all for your support.

• United States
25 Mar 07
The star apparently happens when you have 100 posts, and the higher the number the better your responses have been rated, and the more money you make, I've heard. Thanks for the response!


• Philippines
25 Mar 07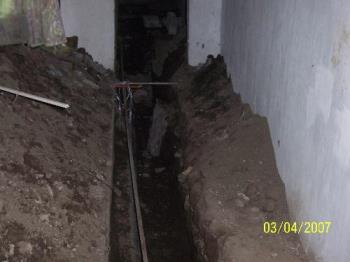 Knowing everything and every answers to all might be a disaster. Learn to know a little of everything but not everything. Sometimes things are better unsaid or unanswered to make people calm or make everything alright. what do you think?

• United States
25 Mar 07
I think I agree! Thanks for the response!

• India
25 Mar 07
Truly said dear, we need to have patience and wait for the mystery to unwind itself. Infact we should go on and imagine what sought of mystery would we keep if we were the writer and we had to proceed from that point ,and when the mystery reveals ,check out the difference in your thinking and the writer's. That helps us imagining and solving many daily mysteries we face on daily, so one needs to move on taking things positively.

• United States
25 Mar 07
That's what keeps things interesting! Thanks for the response!


• United States
25 Mar 07
Yep, I agree, thanks for the response!

• United States
25 Mar 07
To all those who want the answers handed to them, I say, go watch CSI, CSI Miami, CSI Las Vegas, CSI New York, CSi Fairbanks (Alaska), CSI Akron (Ohio), CSI South Park. I applaud the writers of LOST have put so much thought into this show to keep us on the edge of our seats. I like being challenged week after week to formulate my own theories as to why things are what they are. The way the answers are slowly given to us is sweet torture but I wouldn't want it any other way. Here's one to think about. Who thinks that the original Sawyer could be the same man as Locke's con man? Hmmmmm? ‹(°¿°)›

• United States
25 Mar 07
You mean Locke's dad? Yeah, I've heard that theory before, it might be true. Thanks for the response!

• United States
25 Mar 07
Exactly! If we knew everything know it would be so boring and I wouldn't have watched as long as I have. Building suspense draws an audience, knowing everything from the beginning does not. The Lost writers are very good and know this so thats why it works so much. For those who do believe that the writers are messing with us too much and are impatient to find out all the secrets, I think that completely defeats the purpose of the show.

• United States
25 Mar 07
I, too, enjoy the mystery surrounding Lost. People who want to know everything right now and the same people who turn to the end of a good book to find out how everything turns out. I personally enjoy getting bits and pieces and little hints here and there, that way I can try to figure out what is going to happen in the future.

• United States
25 Mar 07
In an instant-gratification world, it's nice to have some patience. Thanks for the response!

• United States
26 Mar 07
i don't want to know the answers. if we knew the answers we wouldn't end up watching it and it would go off the air. the only thing i want to know is who the others are. that is probably the whole reason why we watch is to find out and when we don't we get mad, but if we do find out then were still mad. i DO NOT want to see any more juliet flashbacks or ben, but i guess we will because we will have to find info out about ben, as we already had a juliet flashback.