What is your favorite bible verse?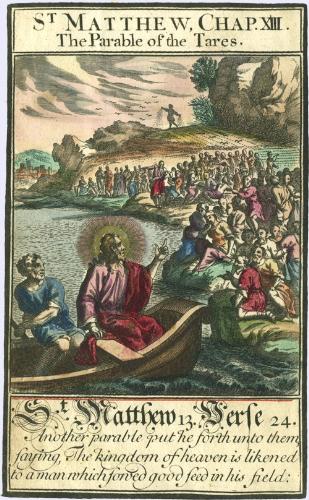 India
March 25, 2007 9:56am CST
My favorite bible verse is "Ask, and you will recieve; seek, and you will find; knock, and the door will be opened to you" Matthew 7:7. What about you?, do you have any verse that you never forget? Its not that i am religious but as a christian i first learnt that verse and i never forget that.
5 responses

• India
28 Mar 07
My favorite Bible Verse is "But seek first his kingdom and his righteousness, and all these things will be give to you as well. Matthew 6:33 I remember this verse always becoz i think to start a life we should first remember him as everything in this world is his, so if we remember him then everything will be given to us by him.. do you know there is a verse in psalm that a bird doesnt thing about the next moment and it doesnt even sow or harvest and if God can serve them so nice then isnt we are precious then them to him, becoz he has created us and he know wht is our need so why should we worry about it. i like this verse very much....


• New York, New York
25 Mar 07

• Philippines
11 Apr 07
the most memorized verse ...John 3:16 "For God so loved the world that He gave us His Only begotten Son that whosoever believeth in Him shall not Perish but have Everlasting Life." This the very GOSPEL that is being taught by most Christians.

• Philippines
11 Apr 07
"Faith is the substance of things hoped for, the evidence of things not see." - Hebrews 11:1 This verse is very close to my heart. It taught me to hold on to my belief in Him eventhough there a lot of things presented disputing that He exists.