Do You Always Read Your Replys??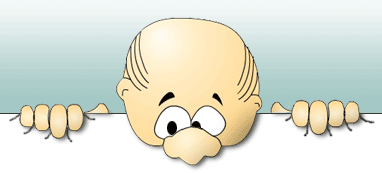 United States
5 responses

• Philippines
25 Mar 07
I always read all the replys or responses that I receive from discussions that I started and I rate them too. I post a comment on some of them if I get several responses. I also read other discussions and the replies that it get even though I will not be posting a response. I just read for the information that it gives. I also go back to the responses that I posted and see whether there was a comment from the poster. Yes its true that most poster of discussions don't leave a comment or message to the responses that they receive. I wander if they read the responses too.

• Philippines
25 Mar 07
Well...we can't blame some people who do that. Maybe their goal is to post as many discussions and responses as they could just to earn a few cents. Anyway, you put a comment to my response and I appreciate you for taking time to read and post a comment. Happy Posting!

• United States
25 Mar 07
When I post a discussion it is something I am obviously interested in learning more about or wanting to hear what others have to say about it. So, yes, I do read all the responses I get. I even try to respond to every single response. I want people to know that I appreciate them taking the time to read my discussion and the time in posting a response to it. If I am reading a discussion that someone else posted, I don't always read all the responses. thanks for the post. Have a great day.

• India
25 Mar 07
Well for the discussion started by me I try to read each and every reply and to give a comment and rating to it.But for other members discussions I read the discussion and the replies on the first page and then give my response to the discussion. Yes if one is working in a tight schedule it is difficult to read eacg and every reply, paticularly if discussion get alot of responses.

• United States
25 Mar 07
I read all the replies I get on every discussion and try to leave a comment. I also try to go back to other discussions I have replied to and see if the poster left a comment. But, lately, I've noticed that a lot of people who start discussions don't seem to leave any comment back to the respondents.