A crafty coping.....

Cebu City, Philippines
March 25, 2007 11:56pm CST
A crochet a day will keep the doctor away. Well, true to me, I have always treated my crochet habit of venting my emotions. It has been my desire to learn to crochet. When I was just a kid I woould envy my grand ma croheting her curtains so fast I just watch in complete awe. Then, finally, I learned to crochet. At first, it could rip off the patience in but, my desidre to learn was greater than the pain I was encountering. Now, I am not really that expert but I have a few creations and I am glad its also one way of bringing my patience to a level. I enjoy every new journey, I know the crocheting world is new to me, lots of thngs to learn and adventures to endure. Its a crafty coping, helping my out on my not so good moods.
4 responses

• United States
28 Mar 07
That is a very constructive way to deal with a negative situation. I commend you. I have given you another + rating for that star, as you are doing a great job. I love to read your posts. I cut. I am a rare scissor cutting artist. www.mgcreativearts.com and http://www.cafepress.com/margieanneart is where I keep myself busy.

• Cebu City, Philippines
28 Mar 07
Hello margie! Wow paper cutting; i hope I could cut like you. Im a lousy cutter and not very good with accuracy. Have a nice day!

• Philippines
26 Mar 07
me too iknow and love crocheting...i learned it during high school.

• Cebu City, Philippines
26 Mar 07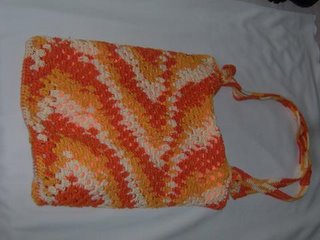 I also have another picture of my crocheted bag. I hope you like this one.


• Cebu City, Philippines
26 Mar 07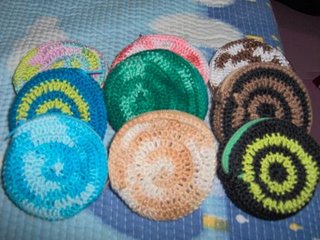 Yes its a very good therepy. I have here a picture of the round wallets I made a few months.