What will you Do?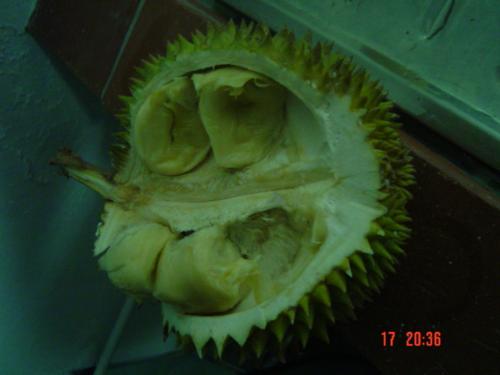 Singapore
7 responses

• Singapore
26 Mar 07
when i get sleepy in the office i'll run out for some fresh air...then smoke a stick or two. stretch a little and get a glass of water. then i'll be ready to work again :) btw nice pic of durian...i love durian!!

• Singapore
27 Mar 07
Ya, after drinking the coffee, I went to the toilet to do my abulation and out to get some fresh air but not to "chase the dragon" though as I dont smoke. It helps me to stay awake after my prayer and to end the day. I survive without sleeping in the office..lol.

• Lincoln, Nebraska
26 Mar 07
I would drink as much coffee as possible, plus move around as much as possible. Just sitting sometimes is a sure recipe for slumber. Also, if you are somewhere you can step outside for a couple of minutes and catch some fresh air I would suggest doing so.

• Gold Coast, Australia
26 Mar 07
If you are that tired, dozing off for a couple of minutes isn't going to help you, and if you sleep too long, your boss might come looking for you! Then you'd be in trouble! So, make yourself a BIG cup of strong black coffee, get some fresh air if you can and take deep breaths. That will wake you up enough to finish you day, and then go to bed early and have a good night's sleep. Try to have a couple of early nights if you can so you catch up on your sleep. Hope it works for you!

• Singapore
27 Mar 07
Thanks a lot. I did drank black coffee, wash my face, take some fresh air and 5 - 10 minutes break. It really help. I do my prayer and stay awake till the end of the day and manage to finish up some work too. On the journey home by bus, I had been yawning and yawning and controlling not to doze in the bus. I slept in early at 9.15 yesterday and woke up fresh this morning. It felt great to recharge!

• Philippines
26 Mar 07
i usually would stretch my arms up and then make myself a cup of coffee (well, usually the 3-in-1 pack, comes in handy). i have to have coffee sachets in my locker for times like this. if you are a coffee-lover, you will definitely be awakened by a fresh cup of coffee in the office.

• Singapore
27 Mar 07
My office provided us with a coffee bar as well as some like snack like biscuit. Plus, the cleaning lady here will always make coffee if we requested her to do as the coffee from the coffee bar is not so good. I stretch myself a few times already and thought that by looking at myLOT discussion help me to stay awake while toggling with my work. HAh! I'm wrong, I still felt sleepy, that why I posted the topic.

• Philippines
26 Mar 07
coffee would be nice to perk you up especially that strong black steaming coffee. however, as i don't drink coffee anymore, i would prefer to walk around, maybe go out of the office to buy something at a nearby store and do the stairs if you are several floors up. if you are sleepy because you really lack sleep the night before, it is best to re-charge for about 10-15 minutes. doze off somewhere in a corner or a back room. just make sure you tell somebody because you just might fall asleep for a lot longer than a few minutes. :)

• Singapore
27 Mar 07
I had cut down of my caffiene intake lately. I normally drink only a cup of coffee once a day. It is not possible last time, but I went cold turkey on coffee for a few months and succeeded. I had tried to get up and walk to the pantry to make coffee, drank them down, but was still sleepy yesterday. I did have enough sleep over the weekend. I guessed I'm too tired cause had been enjoying the weekend with a lot of walking and standing too long.

• Malaysia
3 Jul 07
there are times when i feel really sleepy in the office. can't stand it. i'll have to walk around a bit and chat with my colleagues or go to the washroom and splash some water on my face hehe. other things i do is listen to music and chat on ym/msn..that usually does the trick to keep me awake :P

• India
28 Jun 07
Hi noyida! I have never felt sleepy at work. If i feel sleepy i would go and wash my face. I also will ask for a cup of coffee. In the Bank we have coffee machine so cannot ask for a strong coffee.