what if youre bf doesnt want to kiss you?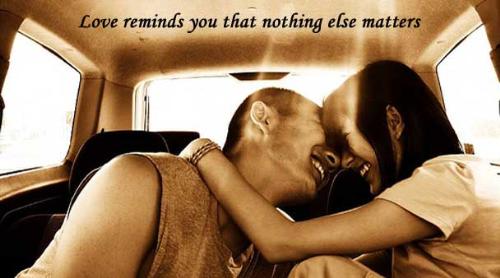 Philippines
March 26, 2007 3:17am CST
i have a bf and needless to say, we love each other, but the thing is he doesnt want to kiss me, dont get me wrong, he is kissing me but im the one initiating it always and while he kisses me, he doesnt close his eyes.. whats wrong with us?? or better yet, whats wrong with him or me??
1 response

• Philippines
26 Mar 07
I don't mean to hurt you or anything but really, hermanica, if someone you're locked in a kiss with doesn't close his eyes (I've read somewhere that it's "rude" for someone to open his eyes while in a supposedly passionate kiss...don't know if this applies to everyone) and if he doesn't make the first move at least sometimes, that's something that you have to talk about as a couple. I think that's serious stuff. If you say you guys are in love, then the showing of that "love" should be done both ways. It can't always just be you. A relationship is a partnership as well.

• Philippines
26 Mar 07
thank you for the response, i'll rate it as a sign of gratitude for helping..