DAYS.....Jack back,just for a minute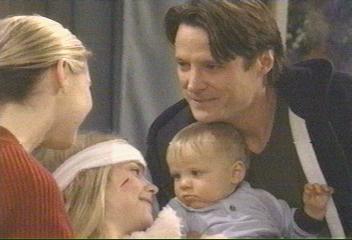 Canada
4 responses

• United States
31 Mar 07
I love Jack and Jennifer-- I don't love how Days writes people off and then brings them back-- I think they should just stay! I'm glad that Jack is coming back for a bit-- Someone has to keep an eye out for Abby-- I personally think Max is bad news- Look at how quick he goes through girlfriends-- It will be interesting to see how long Abby & Max stay together or if they completly get together.

• Canada
31 Mar 07
I love J&J too and was so upset when they left but I guess Melissa decided it was time to spend some time with her husband and kids.....I don't like Abby and Max at all,she is way too young for him.....it won't last long,Abby is leaving the show too and so far there is no recast in the future

• Canada
5 Apr 07
I noticed today there is a new Abby. Now I had missed a few episodes so not sure how many days she has been around. I think they recast because they wanted a more mature Abby. This one looks much older then the last. I like Max. I don't think he goes through women too fast I think it's just what they write for him. I mean I think with Mimi it was just because they were writing her off. Anyways glad we got to see Matthew for a few days.

• United States
19 May 07
Yeah it was nice haveing Jack back for that little bit of time. I wish they would bring Jennifer and JAck back to the show.

• United States
2 Apr 07
Im glad Jack is coming back even if it is for a short time. I hope Jack and Jennifer come back for good in the future. I love those two.