if they were to replace Harry

United States
March 26, 2007 8:01pm CST
Who do you think would be the perfect person to replace Daniel Radcliff as Harry Potter, if the producers were dumb enough to want to make a change? or if they wanted to remake the entire series but with a different actor? or what if they wanted to remake the entire series, but instead of the lead being Harry Potter, it was Harriet Potter?
9 responses

• Philippines
27 Mar 07
how about britney spears for harriet potter. or lindsay lohan for the same part hahaha. how bout tom cruise for harry potter!

• Philippines
27 Mar 07
You may the suggestion strange but, there is a good possibility that it can happen.

•
27 Mar 07
Daniel Radcliff IS Harry Potter. Maybe in 20 years they can remake it but I don't know why they would want to do that. He is perfect for the the role and the lastest is that he and his co-stars have all agreed to do the last two movies.

• United States
27 Mar 07
Emma has relented and signed on for the last two.

•
27 Mar 07
I think whoever it was who was to replace Daniel Radcliffe would have to be a complete unknown now. I am sure Mr Radcliffe will want to move on sooner or later and another Harry Potter will have to be found. However, i do hope the film makers let it end when the books eventually stop and dont do what they did with, for example, James Bond and continue long after even the writer has run out of ideas. blessed be

•
27 Mar 07
but not all. It is the ones that are not where we have a problem

• Philippines
23 Apr 07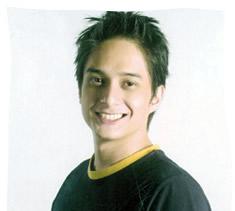 The idea is quite ridiculous.. but for the sake of being incredulous, how about Ryan Agoncillo.. the Harry Potter of the Philippines.. hehe.. (n_n)

• Canada
22 Apr 07
One day this will happen I guess. Somebody else playing Harry or Harriet who knows. It might not be now, since Radcliffe has this wizard image attached to him already. I heard it's hard for parents to accept that now he is taking more adult roles. But then again a lot of people don't like the idea of a blonde 007, and yet they can't deny Casino Royale is the best Bond movie ever. I don't like Daniel Craig being 007 at all, but it happened anyway and he did well according to the reviews. I think Radcliffe did very well, but I don't think he can play Potter forever

• United States
22 Apr 07
to tell the truth,I don't think that anyone could replace Daniel Radcliff..It just wouldn't be the same .As for remaking the series,I don't think J.K.rawlings would allow that but then again you never know.


•
27 Mar 07
I think they would have to be certifiably insane to want or try to replace Daniel! I saw an interview on tv with him the other night and both myself and my partner were amazed that a 17 yr old who has had such a wonderful movie career already - and so much publicity could still be so grounded! He is a very amiable , pleasant young man who hasn't let his fame go to his head! He is also brilliant as Harry and if they did try to replace him I wouldn't watch any more, so there, *pout* lol

• Philippines
27 Mar 07
I really don't know. I bet that the big people up there who are all with lives entertwined in the production of the movie, haven't got the slightest idea either. They will run auditions for months, in the hope of finding at least one right person to fit the role. Newbies and oldies in the profession will all be considered.