Hot Feet anyone?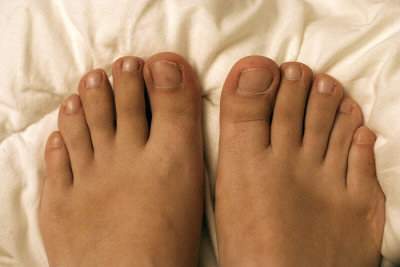 March 27, 2007 7:10am CST
Hi myLotaions, Do you ever feel that your feet catch on fire especially at night? My feet get so hot that I have dip them in ice cold water! I have also used cooling treatmeants and cooling gel sparys, yet the relief is only temporary and they heat up again. I think this is unusal. Is anyone here have the same condition, or is it just me?
1 response

• Saudi Arabia
1 Apr 07
Maybe you were sick but didn't know that... Sometimes high temperature appears in the feet or hands instead of the head...

•
1 Apr 07
No. This is different. This happens almost everynight. I can't be sick all the time. Maybe I should let my feet breathe instead of wearing all these shoes.

• Saudi Arabia
1 Apr 07
In that case I donnow maybe u better see a doctor

•
2 Apr 07
and what shall I go telling her? I am embarrassed on how to explain it!