Have you been fired from a job?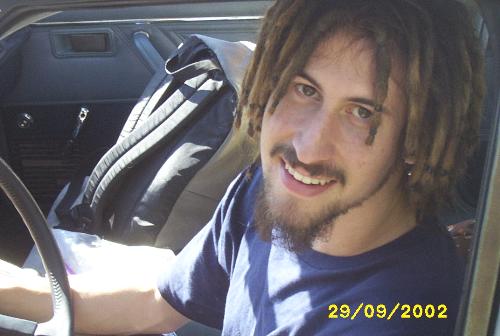 United States
March 27, 2007 7:44pm CST
Hi Folks I was thinking after talking to a friend that through all the jobs and years of work I was never fired. Have you been fired? What happened? Did your appearance have anything to do with it? Did you feel they had a right to fire you? Do you still think they did or didn't have the right? Thanks Raydene
10 responses

• United States
28 Mar 07
My husband was fired from his last job. I posted prayera about it. It was nothing that he did, they just decided that their payroll was too high. Anyway, we struggled and had the worst time of it. He is 70, been working forever, and never was layed off like that. No money was coming in at all. If it weren't for prayers, and our church helping us, we would have folded under.

• United States
30 Mar 07
Oh R,you are so sweet. Thank you. Things are financially not good at all. We are really having a difficult time. Take care and God bless you. Thank you for best response too. I appreciate it. I rate all your postings +. It will help your stars.

• Australia
28 Mar 07
Hi Raydene, I was only fired one time in my life and it was only over 2 cents how pathetic. An old lady complained that I short changed her 2 cents lucky today that we do not have any 2 cents in our currency. No I appearance had nothing to do with it as I was living at home with my parents and they always made sure I was dressed appropriately. No I do not think that they had a right to fire me over 2 cents.

• United States
28 Mar 07
Stupid boss...Now I feel better.lol....That was not fair.I've managed many places and I would have asked your side of it.I would have given the woman ther 2 cents(customer is always right or at least you let them think they are) from petty cash..Discussed it with you ,asked you to be very careful counting it back epecially to elderly folks and we would have been all happy and back doing our jobs. You boss didn't know much about business to treat you like that

• Canada
28 Mar 07
I have never been fired from a job. Everywhere I worked always seemed to like me and I did my job well. The closes to being fired was my bosses sitting me down and wondering if I needed to go back on disability for my illness. Thinking back to that last year, they were making a pretty bold step in suggesting that. They might have been right but it wasn't their place to suggest it.

• United States
28 Mar 07
Linda,Maybe it was out of concern for you.My last boss helped me alot getting my disability.He wrote statements about what a good loyal warker I had been and that he knew I'd be working if I could.I got my disability with no problem and didn't have a lawyer. Thanks

• Philippines
28 Mar 07
Oh yeah. But in my case, they fired me because they were looking for someone to take all the blame for the lost of their so-called returns. The truth was they just didn't want to pay for it and couldn't admit the fact that they owed their international distributors a ton of cash because they couldn't meet their sales quotas. And the company was already under audit for it too. But, Karma was kind to me. I got a better job and the supervisors from my previous company all got fire too. Hooray.

• United Kingdom
28 Mar 07
No Ray I haven't I was bullied out of my Job of 8 years when my Illness was 100% Diagnosed so you can imagine I felt even more useless My job kept me going and then bang everything hit me, that is what started my Depressions I fought the Company for 6 months and then my Strength left me and I got more sick. The Company knew that these 2 People where lying and they paid me a bit of Money out. But I was going to take them to court, my Doctor had to stop me as she said it would kill me, I had no strength and bad Health and the additional Stress would have finished me of. So they got away with it. The 2 People who bullied me where higher Management to me, well they got rid of them a year after they did this to me. I loved my job, the one thing that consoled me is that most of the Contracts I had terminated with the Company as it got out in the open what the Company had done to me and I never said a word it was my Staff that let it out who heard it from my Colleaugues Managers as they where all the way behind me.

• United States
28 Mar 07
Ohh Sweetie...That's awful.I have people like that ...The kind that when they get someone down they keep kicking them. Ya know what Honey...What goes around comes around so in the end they will get theirs!I so sorry you had to go through something like that. Hugs Angel

• India
29 Mar 07
I have been fired 3 times in my life from the job and guess what for reasons thatt will certainly surprise you. 1. Here i was fired because one of my coleague was fired and i was suspected to have in talking terms to him. It was assumed that i can do some bad to the company under his influence which was not the truth. But as said suspicison can never be rectified. 2. Here i was fired because the owners relative was of the same profile as mine who joined the company later, and despite the fact that i worked and completed the huge project working for 2 months nights and days for the company. And that money help the company to stand up. 3. Here i was fired because i was loyal to my peers and use to vouch for them in their needs which owner wanted me to become selfish and play divide and rule policy and become the remote control of the owner. Strange reasons of being fired from the companies...

• Singapore
28 Mar 07
I had work for 12 years now, so far have not be fired yet. I would mind if my company retrench me and gave me a pink slip that worth 1 year of my current pay and I take up another jobs almost immediately with 20 to 30% off my current pay. Recent year, there is no Company loyality, they will fired you anytime, when they did not make the number to the analyst. And all the cost cutting measures will take place and the quickest is the retrenchment of workers as that is one of the biggest expense item.

•
28 Mar 07
Oh Yes it happened to me a couple of times and funnily enough one was because I refused to go out with the boss and the other time was because the boss wanted to hire a dolly bird that he could have on the side because I was not good looking enough!! Not that I wanted to meddle about with a married man anyway lol. Yeap discrimination on both counts..even in this so called modern society I still felt diminished and unfairly treated as a woman and this is in European countries..In their capital cities..not some outback place where violsation of women's rights may be rampant. Women unless they have limits and are assertive may suffer every where..

• Philippines
14 Aug 07
No i haven't, i am very dedicated, and i was blessed to have a company that values their employees. Mostly when i will leave the company , i filed a resignation and not because i was fired.

• United States
3 Apr 07
Yeah, I just did and it was so awful and humiliating! They even walked me out to my car like I was some kind of criminal! I don't think they had a reason to fire me, but I was at-will. If anyone knows if they didn't have a right, I'd appreciate it! I had only worked there for five days and it was 100% commission so I was a little stressed about it because I hadn't worked in a month (my last job was freelance and the project ended unexpectedly early) and everything was happening at once-I had surgery, needed dental work, my taxes (independent contractor so I was going to owe around $500) my lease on my car was up ($600 for damages to it, $300 to put money down) etc. I confided in my boss who said I could tell him anything...anyways, to make a long story short, I did REALLY good on the phones, and the guy in my office had been there for weeks and didn't do as good as I did on the first day...so I think he got jealous...because they pulled me in their office and said they didn't think I could "handle" the stress...they refused to give me another chance. It was awful. I didn't like it there anyways though-it was mainly all men and they always looked at me in creepy ways, and everyone would tell me different things to the point that I wanted to cry, I had no idea what to do. They didn't deserve me anyways! I got there early, stayed late, and I was an excellent salesperson...if I wanted to be a little stressed and wasn't hurting anyone...why did they have to let me go??? :( As if letting me go would make me LESS stressed about money...but I guess they don't care how stressed I am, as long as they don't have to deal with me. :(