I'm down to nine again.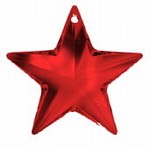 Philippines
8 responses

• United States
28 Mar 07
I went from a 98/100 yesterday to an 88/100 today. I just sent a pm to mylot asking them why mine dropped so much over nitgh! I thought maybe it was because of a discussion I started yesterday about low numbers on stars like a 1 or 2 and what would happen when you hit the very bottom. I am felling badly about mine dropping also. I thought maybe some peeps gave me a minus intentionnally becaus of jealousy of the 10 rating. I can't wait to see what mylot replies to my PM.

• Philippines
28 Mar 07
i do hope that other mylotters would not intentionally give you a negative rating just because you receive a 10. keep thinking on the positive side... probably, your responses were not yet rated and as you increase the number of posts, so should the number of positive ratings for you to maintain the high star rating. just be patient, it will pick up soon. :) goodluck to you both!

• Philippines
28 Mar 07
Yeah it really feels bad to know that our ratings dropped down. I hope they are not really intensionally giving me a negative rating just because I was happy to received it today. I'm 96/100 then now I'm already 91/100. I feel sorry for myself. Thinking I've done something bad in my responses and discussions.

• Australia
30 Mar 07
It always happen in mylot ,someone always get a sueen decrease in their rating, I also experienced this before. My rating suddenly drops drom 10 to 9 within one day. I think someone may have have you a negative rating that make your rating drop. But I think the rating may not affect the earnings unless you het soemthign less than 5 , so no worry, as long as you maintain your high quality replies, you will get back to 10 soon.work hard.

• Philippines
29 Mar 07
I feel sorry for you.I think you were rated a minus from your responses that's why your rank goes down to 9 again.Anyway, just keep on posting quality discussion and your rank will be back to 10.And ranking also does not affect our earnings so no need to worry. Just enjoy posting some discussions my friend.

• India
28 Mar 07
Hope some your topics and responses would have been marked negative so your reputations points are down and you have lost blue star.that really worrying when we reach to a top and suddenly fell off.dont worry try to post quality responses and you can definitely regain the star.I have seen some mylotters loosing ratings from 9 - 6. dont consider this and keep going friend...

• Philippines
28 Mar 07
Thanks a lot. Honestly I was a bit inspired to response and make discussion when I got my blue star. But when my star rating went down I felt so sorry for about it. I hope I didn't say anything that hurts people here. I'm not doing anything bad. I'm just responding. I hope they don't intensionally give me a negative ratings because I was so happy.

• Philippines
30 Mar 07
hey, your rating is going up again so cheer up! from 91 it is up to 93 already. you'll soon get back to 10, don't worry too much about it. i'm thinking more that it's not negative rating that caused it to go down. maybe, some mylotters haven't rated your response to them yet. and again, as your number of posts increases, so should the number of + ratings by mylot users. coz this is a percentage. goodluck! ;)

• Philippines
31 Mar 07
your rating is up to 94 today... it's near the 10 star rating. keep it up! you'll have it back soon. :)

• Ireland
28 Mar 07
Ah jengrin, I am so sorry that this has happened, just when you were so happy about your blue star. myLot is a bit slow to-night, I suppose due to all the upgrades, but to-morrow I will go through your discussions and rate all of them to help get your blue star back for you. I will also give you a plus for this discussion.

• Philippines
29 Mar 07
Yeah thank you so much for your concern. At least I know my friends really understand how I feel. I think mylot is really slow. I noticed even though you already rated me still my rating is still the same. I do hope I can get back my blue star soon. Again thank you. Good luck and keep posting.

• Philippines
28 Mar 07
I saw your 10 star rating yesterday and I feel so bad because I have not included my congratulations in my response to your thread yesterday. But now it goes back to 9 star. So I guess I'll just save my congrats to you the next time you got 10. hehehe..cheer up sweetie

• Philippines
28 Mar 07
Actually I just had my star rating 10 this afternoon then after a few hours I was surprised when I saw my ratings dropped. That happens when I announced it in one of my discussions here. I don't expect that announcing my star rating will end up with a negative ratings.

• Philippines
28 Mar 07
What happened?! I just got back here and was in deep shock to see your ratings go down drastically, I hope that mylot would address this thing. I don't want to make any kind of speculations here, so I think it would be better if you send a PM on the admin. It would be much more better, if they are the one's who would explain things to you.. Anyways, I hope and wish that you climb up to 10 again.. Just continue in doing your best!;)

• Philippines
28 Mar 07
I felt bad when I received that 9 star. I don't expect that to happen so easily. I don't know if I still need to inform this to the admin. But I'm still hoping it won't happen again. And hoping to bring back my blue star soon. Thanks a lot for your concern.