Custom internet radio stations.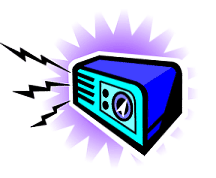 United States
March 28, 2007 7:30am CST
There's this neat website called www.pandora.com which lets you create custom online radio stations. How it works is that you enter song or artists that you like and it creates a radio station from that and plays music similar to what you picked. It doesn't always play good stuff, but there are feedback buttons to let them know what you don't like. I've found a few new bands from that site that I really enjoy a lot now.
2 responses

• United States
28 Mar 07
Launch.com is also like that. You can create your own station and pick the music you want to hear. I really like it although I don't play it often here at work :) I always forget at home. lol

•
28 Mar 07
I'm listening to a pandora station right now - good stuff, not quite sure how it managed to get to the Travelling Willburys from a starting point of Joe Strummer's Walker soundtrack + Mescaleros & Clash songs.