What will you be???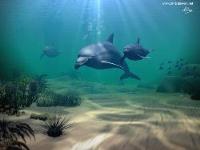 Namibia
6 responses

• India
26 Jan 07
I would love to be a rabbit, eatings lots of carrots and grass and leaping aropund a lot, expressing my joy in my own ways without causing much trouble to the world. I know I will have to be very cautious about the predator animals, but that too can be taken as a good game, where responsibility to my existence is needed.

• Namibia
26 Jan 07
You sound like a fun loving and cudly kind of person. Rabbit is also the clever one in all the animal stories. Don't forget Bugs the greatest bunny of all - I think no predator will stand a chance of catching you...

• Namibia
18 Dec 06
African or Indian? to be Africa Elephant is dangerous....lots of poachers trying to get to your ivories

• United States
18 Dec 06
I would be a rich person's poodle.

• Namibia
18 Dec 06
Great, doggy with own bed in house, to the saloon every week. Only premium steak for food....good idea

• Philippines
17 Dec 06
i want to be a bird coz i want to fly and go diff places


• Namibia
20 Nov 06
Bird sounds great. Any specific kind? Predator or seed eater. Big,small,seabird,landbird? What about the kitty...eat bird...lol