Neighbors Slamming Doors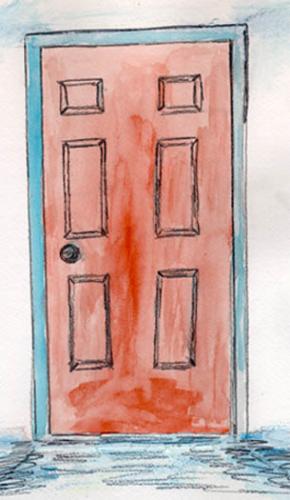 Canada
March 28, 2007 9:24pm CST
I still cannot understand what is wrong with some of my neighbors. They do not seem to have learned how to properly shut a door. They always slam the door when they get back home and when they leave their apartment. The same thing applies to their balcony doors. Is it so difficult to shut a door in a gentle way? Are they doing that just to let everybody else know about their departure or arrival. It is so annoying to be waken up in the middle of the night because a neighbor just got back home. Some people really need to take some courses in order to behave in a civilized way.
4 responses

• Philippines
29 Mar 07
I live in a studio type apartment. My neighbor does not know how to close the door gently. My schedule is shifting so does she. I am usually awaken each time she got home. I told her once about that but she got mad. I didn't get it. I mean if it is wee hours in the morning why can't she close the door gently? I once studied her door and wonder what made it different from mine. But then I realize that there is nothing with the door. Something was judt different running in my neighbors mind.

• Canada
29 Mar 07
It is generally not the doors' s fault, all doors are alike, only people are different, some are respectful, others are not.


• Canada
29 Mar 07
It is amazing, it seems that some door-shutting courses are needed indeed.

•
29 Mar 07
Oh my God! Have you moved into my home or something and come across my awful neighbours? They moved in nearly a year ago and thankfully are moving out in May. I can't wait. They are the most incosiderate people I've ever come across in my life and I've told them that in writing as well as informing them that if they didn't cool it I would take legal action to get them evicted. The landlords of the property bought the flat above mine quite a while ago and were living there for several years before they rented it out to these jokers. I never had these kind of problems before these people moved in (2 girls and 1 guy) - they come in and out at all hours of the day and night and stampede up and down the stairs. They seem to be drunk a great deal of the time and hence when they wake up they are stamping around very early in the morning, way before I need to get up for work. They have actually calmed down in the last couple of months since I sent them a letter putting it very plainly how I thought they were the most inconsiderate people I'd ever had the misfortune to meet and that I had sought legal action and would go as far as getting them evicted if they didn't improve. They have been like good little lambs since then, but I didn't make the threat idly, I had asked them verbally on numerous occasions very politely if they wouldn't mind not stamping around so much and they never took any notice... I pity the neighbours in the next place they go live because I imagine they'll be doing it all over again! As far as I'm concerned I have the right to be able to live a peaceful life in my own home without being woken up 5 or 6 times a night due to excessive noise! I suggest you start with having polite words and then start to seek legal advice about it. xx

• Canada
29 Mar 07
Thank you for sharing your experience Anonymili. I called the police in the past when I had very disturbing neighbors. A bunch of guys who used to party every night from 1:00am to 7:00am. They ultimately left. I used to rent an apartment, and the landlord offered short-term leases, like one-month leases...So, I kept having new neighbors all the time, and some of them were really bad. Now, most of my neighbors own their apartments, I was expecting them to be more gentle with their front doors, but some of them do not really care.

• United States
29 Mar 07
I know how you feel. I can understand leaving a window open and accidentally slamming the door, but everytime you leave or enter your room and you slam the door shut? Come on, there is something wrong there.