My Husband is an OTR driver

United States
March 28, 2007 10:18pm CST
My husband is a truck driver. He is an OTR (over the road) driver, which means that he sometimes is gone all week long. Until my husband was an OTR driver I never really paid much attention to those truckers..except for when getting angry at their slow butts driving in front of me..lol Now that I know what my husband goes through (not to mention what the kids and I go through with him being gone), I appreciate truckers more than I ever have. They do sacrafice a lot for their job & trust me they don't all make the great amount of money many people think they do. I guess the reason I posted this is because I wanted to know how others feel about truck drivers. Do you appreciate what they do? If it were not for them, we would go without a lot of things we want and need. Remember when you are out there on the road and getting upset with a trucker, he/she is just doing their job (I still have to remind myself of that sometimes too).
3 responses


• India
29 Mar 07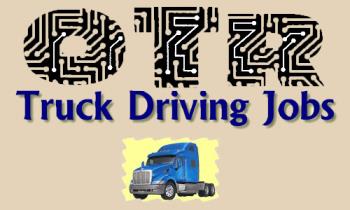 I am really upset from truck drivers ( sorry to say that )which drive in centre of road on highways. These people doesn't give side to small vehicles like cars and suvs. I appreciate them as one of them saved my life when I had a collision with a car and this guy picked me up and took to a near by hospital and saved my life. I'm still thankful to the gentleman. I'm scared of OTR trucks as they are huge but would love to drive one.

• United States
29 Mar 07
Well I don't have that problem with truck drivers driving in the center of the roadway, don't they get ticketed for doing that?? I didn't think anyone was allowed to drive in the center of the roadway. Anyhow, I am glad to hear that the one truck driver did save your life..that is great! Thanks for the post.

• United States
29 Mar 07
I agree 100%! My dad was a truck driver and he would be gone all week long then when he came home for the weekends he would be sleeping! I hated that he wasn't around for all our school activities and that we were alone with my mom all the time. I know it was hard on her but she made the best of it and took great care of us! Believe me I know how hard they work and very little pay they get. My dad would even pick up extra shifts to get more money. Truk drives are some fo the hardest working people that I know. My brother in law is an OTR driver and he went to Iraq to drive supplies for the soldiers! I have so much respect for him!

• United States
29 Mar 07
Yes you are right, it is hard on the spouse who stays home with the children but we do have to just make the most of it. & Truck drivers do work very very hard. My husband not only drives truck but he drives a truck with a covered wagon and it is a lot of work when he has to tear down his wagon and re-build it or even to get the tarp on and off is a lot of work. He is not a very tall man so some it is really hard work for him...but he doesn't complain about it, he loves driving truck and being in control of such large machinary and rolling down the road. Wow, not only is your brother in law an OTR driver, but he went to Iraq..tell him thank you from me!! I take it he is home and safe now?? Thanks for the post.