Recommend a song!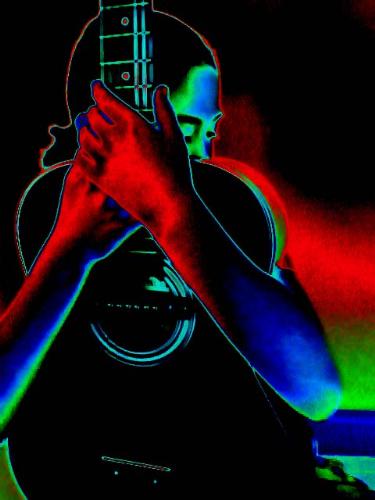 Philippines
10 responses

• Philippines
29 Mar 07
If you want catchy songs, then please go to my website. It's www.ronreyes.co.nr then go to the Music page. You can download songs there for free and 100% safe coz it doesn't contain viruses and spywares. There's rock, punk, pop, acoustic, Christian songs. Enjoy & God Bless - Ron Reyes www.ronreyes.co.nr


• Netherlands
29 Mar 07
My all time favorite song is an oldy. Its "Driving home for Christmas" from Chris Rea. Its nice to hear, I can hear it in the Christmas season all day long! Never get bored of it! And when its summer and I want to have a good laugh, I play it also when its very hot. Cools you down! Laughters!

• United States
29 Mar 07
This is the Day by The The Smile by Lily Allen Heart Like a Grave - Corrina Fugate Your Illusion by Shadow Rising Sympathetic by Shadow Rising My Outrage by Shadow Rising Pulling Me by Shadow Rising Big Wheel - Tori AMos

• Mexico
29 Mar 07
how about jazz??? blubblehouse medeski, martin and wood or another rythm like trip hop evolution revolution by tricky karmacoma by massive attack

• Canada
29 Mar 07
Roadside, Paper Wings, or Prayer of the Refugee all by Rise Against Wasteland (acoustic) by 10 Years Darkest Nights by As I lay Dying Unholy Confessions, Betrayed, or MIA by Avenged Sevenfold Another Lonely Day, Waiting on an Angel by Ben Harper Pins and Needles, Red Flag, Nothing to Lose by Billy Talent If you want more let me know.... lol

• United States
29 Mar 07
Symphony of Destruction by Megadeth That song has been going thru my head all day. Great lyrics and a good song to get out any hidden aggression you might have. LOL

• Bahrain
29 Mar 07
What type of songs are you looking for? If you like listening to ballads or songs played on the piano try any song for Billy Joel or Robbie Williams. If you're into Rock and Roll try Kings of Leon, they have an amazing new album. As for rap or hip-hop, I don't follow them much these days. Too many rappers coming up with songs that people forget the next day.