Which bassist do you vote? Steve Lawson or Billy Sheehan?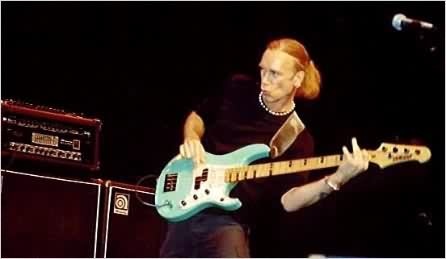 Japan
March 29, 2007 11:35am CST
Which bassist do you vote? Steve Lawson or Billy Sheehan? Come to think of it, i never compared two of them. I just thought that if one day, they compete to each other. Who might win? I guess my vote still can't decide, my hands are up to both of them. I thought others have an opinion to this discussion.
3 responses

• Philippines
14 Oct 10
Ooooh that's a tough one. The two are very talented bassists and they both have very different styles and approaches to the instrument. Although I wouldn't pick favorites, I'd have to go with Steve Lawson. I really like his melodic approach to the bass. And since he mostly does solo bass pieces (with the aid of a looper), he actually has a tougher job. Sheehan is awesome though, that's a given. hehehe I'm a huge Mr. Big fan! I can't wait for the new album to come out later this year!

• Philippines
30 May 08
i like billy sheehan. his bass fills are very nice. =)

• Philippines
1 Apr 07
I more on jazz groove, so i choose steve lawson, i know him, since i loved jazz and blues, and particularly i really like his grooves and style in being a bassist. I didn't know anything on billy sheehan, so i can't compared him to steve lawson, anyways, steve lawson is the best for me.