She wants to be a model?????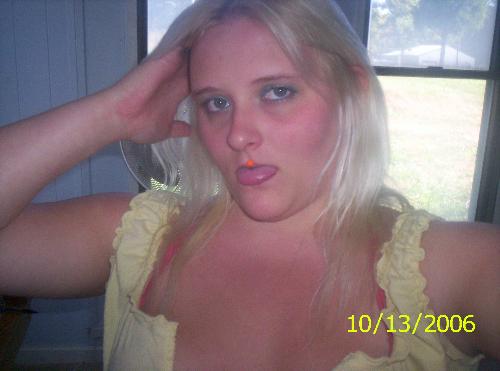 United States
5 responses

• Australia
29 Mar 07
I don't think you should say anything, let her try, if she wants it bad enough it can happen, she may have the personality in front of the camera, I don't think it would her her to try, I hope she has a go and I hope she gets what she wants....

• United States
29 Mar 07
Thanks for your answer. I hope she can do it too but honestly she just isn't "pretty" enough. Or maybe I just see it that way because she is my sister. But I hope it works out for her too. It would be kind of cool haveing a sister who is a model. Thanks for your answer, Im giving you a +

• Pakistan
29 Mar 07
I think you should back her up in achieving her success,thats why you are there for,even if she end up loosing you should be there to help her out from the situation,what difference does it make even if she tries to be one even if there is no chance at all but at this time you can prove that yes you are her brother and will be there for here no matter how bad it is how worst it is,thats brothers for,helping and backing up their sisters.

• Pakistan
30 Mar 07
oh sorry i didnt knew your a her and not a him,anyways thanks for + and for correcting me,and i do hope you'll back her up to the very last moment perhaps someday she'll end up if not as a model but as american idol if you are in USA,think wont you be proud at her.

• Davao, Philippines
29 Mar 07
you must not discouraged the aspirations of your sister maybe in your eyes she had no talents but who knows others may find her qualified for it..instead try encouraging her to boost her moral confidence..sometimes our judgement are different from others..

• Philippines
29 Mar 07
Tell her that there is a big possibility that she will not make it. But if you can be around to support her morally as she gives it a try, be there. There are some who made it as models both in ramp and in print though at the start, everyone in the family thought they were not fit for the job. You can read some of the life stories of these models and the difficulties they went through before success became theirs. In the Philippines, that will be Wilma Doesn't for an example.

• United States
29 Mar 07
Maybe that is just a bad picture of her. I mean, if it isn't then no she doesn't have the look. Nevertheless, I wouldn't try to discourage her. It is possible that she will regret it later on. I mean if she doesn't get any modeling gigs, then she will know she doesn't have it and move on to another dream of hers. Now, you don't always have to be beautiful to be a model. There is makeup that makes the ugliest person a glorious beauty. Just make sure she knows how to apply the makeup or go to a professional photo studio. The right one will have a makeup artist and hair stylist. Breaking into modeling cost a whole lot too. The portfolio alone is a bunch of money, but hey if she has it then she will be fine, if she doesn't that may be something else that discourages her from becoming a model. I mean, we all have dreams and things we wish we could have done. Don't rain on her parade, as long as what she is doing is not detrimental in anyway. You only live once! You never know she may surprise you. oh yeah, I would tell you to encourage her to have a great cat walk in high heels, she may have to get started as a run way model instead of a magazine model. nevertheless, I wish her the best of luck.

• United States
29 Mar 07
Thanks for responding. I guess you are right, it isn't going to hurt anything to let her try. I just dont think she is at all pretty & am kind of suprised that she thinks she can do it. (Dont want to sound mean but thats the truth.) I suppose I will just let her know that it is going to be hard. + for you