How much does popular opinion influence your comments?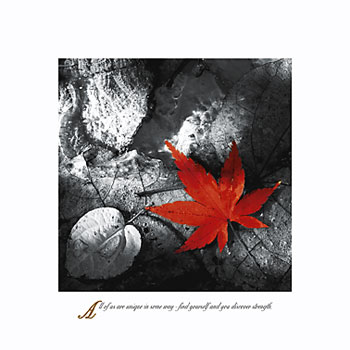 United States
March 30, 2007 3:45am CST
If someone asks a "what would you do" question do you give your real and honest answer or do you follow the crowd and say what everyone else will agree with? There have been a couple of discussions by various members asking hypothetical questions or mention things that they did in a certain circumstance and wondering if others would have done the same. Rarely do I ever see anyone post what looks to be an honest answer and if it goes against the popular opinion, well, they soon get a lot of verbal flaying for it. For example some member have posted discussions asking something like "what would you do if you saw someone drop $100? Would you keep it?" Now not to be rude but either there are a very disroportionate amount of kind people here at mylot or some people aren't being honest. And considering that a lot of the responses seem to be carbon copies of earlier ones or just simple "yeah I agree" I have to wonder. So if you were going to respond to a discussion on morals and ethics and the majority of the people's responses disagreed with yours would you post your honest answer or would you hop on the bandwagon? I myself always post honestly *looks at her star* which is probably why I can go from an 8 to a 0 and back to a 9 in a single day. lol
8 responses

• United States
30 Mar 07
I am not just agreeing here..lol. But I always post what I think and have even stated in some of my responses or discussions, "that although I hate to disagree.. I feel.... " I think it is pointless to be a carbon copy and if I wanted a carbon copy, I would create a second account and answer my own discussions !!

• United States
30 Mar 07
misheleen you wrote I think it is pointless to be a carbon copy and if I wanted a carbon copy, I would create a second account and answer my own discussionsz." I want to respond, honestly, your statement is a riot.

•
30 Mar 07
I always give an honest answer. If a person can't be honest then what is the point of being on here? I never followed the crowd even when I was a kid. I always did my own thing. I never gave my opinion unless I was asked for it. I will always give an honest answer even if the person doesn't really want to hear it. Ask for my opinion and I will give it, just be prepared for the honest answer.

• United States
30 Mar 07
I too was always off on my own doing my own thing as a child, the major difference between then and now and me and you is that when I was a child I gave my opinion whehter you wanted it or not. Talk about brutal honesty! Now I know when to keep my mouth shut...sometimes. I usually warn people, if you don't want to know don't ask. But do they listen?

• Singapore
30 Mar 07
They don't influence me at all. When I look at a discussion, I already have my own views. So I post what my views are and then look. It is only for those help-series of questions that I check the responses to make sure the question has not been answered already. If it is an opinion question, I am entitled to my own opinion so it doesn't matter whether it is the same as or different from others. If mine's a carbon copy of another's or the other way round, I would say we happen to concur on this issue! :P

• United States
30 Mar 07
I am not influenced by 'popular opinion.' If you read any of the posts you'll see that, mostly, I remain in a minority and get lambasted for it, too, I might add. Being provocative and being me is more important that 'going along' because the majority leans to one way is not who I am. So throw out the test joanana. Give us a hypothetical and you be the judge. Ok?

• United States
30 Mar 07
Same here. I posted in a (at the time) 13 page long discussion asking whether or not you would give someone their money back if you knew who had dropped it. The amount was $100 or more. At the time, out of 13 pages worth of responses I was the only one that said that I would like to think I'd give the money back but in actual I'd probably keep it. Everyone else said they would give it back for sure. I couldn't help but think there were a lot of saints here at mylot. That and where the heck these people are when we need a good samaritan around. Something tells me those responses were not all honest. Is honesty really that hard to do? Who knows! I get lambasted for my views a lot as well. I'm sitting a a 95/100 rating. Yesterday I had a 99/100 and it dropped to a 84/100 this morning when I checked in. Something tells me people don't appreciate the truth much here.

•
31 Mar 07
I always post honestly, normally followed, or preceded by a witty comment,;) If you are just going to say what everyone else has already said, why bother contributing unless its how you actually feel. As for the flaying, I have a strong back and a sharp tounge, so bring it on (sounded funnier in my head) ;)

• United States
5 Apr 07
With hypotheticals, I always answer truthfully. And my answer is almost always, "Well, I don't know until I've been in that situation." And it's true. Would I say... keep a $100 bill if I knew someone dropped it? I'd like to think not, but it depends. Do I know who dropped it? Do I like this person? There are so many 'what if?' questions here.

• United States
5 Apr 07
I was raised to believe that honesty and truthfulness were the best way to go. My life's experience confirms that. This may not always seem true at the moment, but over time we are richer, wiser and happier if we are are honest. And so are those we care about. This includes being honest with ourselves, perhaps the most difficult task of all. This means avoiding the state of "denial". Sincerity is a form of honesty. I also believe in sincerity but tempered by respect for the feelings of others. In other words sometimes tact demands more than simple sincere directness.

• Philippines
1 Apr 07
I'm usually honest with my opinions, especially if I've had some past experiences regarding a certain topic. Though I have to admit, there are times when I get myself at a loss for words, especially when I'm under extreme stress. Ergo, I sometimes "borrow" one or two words/sentences from the rest just to convey my personal opinions.