what is your VERY FIRST JOB ever ???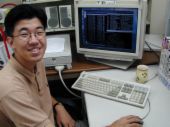 Philippines
6 responses

• United States
30 Mar 07
Well I was 17 when i got my first job I was very excited about it and I really liked my job but after a while is was boring because of the pay and that the Mall was slow sometimes so i would just be sitting and waiting for custumers to come by. I worked in a Mall, it was a stand in the mall. We sold hair products.

• United States
30 Mar 07
My first real job was at McDonalds. I hated it i came home smelling like food everyday and it was really hard to get that smell out of your skin & hair. I worked in the kitchen preparing the food and I would be embarressed sometimes to see people from high school come in there. But I did like being able to buy what I wanted to with my money b/c i earned it. I liked the financial independence. I worked there for a year and then i moved on to other things.

• United States
30 Mar 07
I was 14 and worked at a local baseball park concession stand. I was paid $4.00 an hour, which was pretty good money for a young teen.

• Malaysia
30 Mar 07
When you ask this question it's make my memory to my first money that i own with my own afford. It's make me very happy and i know how hard to find money (before that i'm just ask for the money). My first work is as gardener for my teacher. Beside i'm help my teacher to keep her garden clean she pay me for my help...

• Philippines
30 Mar 07
my first job ever is a teacher...

• United States
31 Mar 07
my first job was delivering newspapers. It was fun and I made good money for a 10 year old. A few years later, after getting a girl pregnant (the baby was put up for adoption) I still had to pay for the medical expenses....so at the same time, I kept delivering the papers, working at a McDonalds, washing cars at a service station, and mowing lawns. It kept me busy and away from dating for a few years. Unfortuately, my circumstances also kept me out of sports for which I was really bitter...so in that regards, it didn't make me bored or excited...just bitter and pretty mad at my situation and life in general.