I love travelling to islands. Do you have a favourite island? Which one?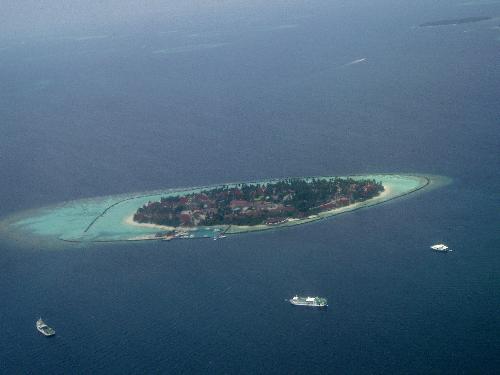 United Kingdom
March 30, 2007 12:29pm CST
I just love travelling to islands. My favourite are tropical islands. In 2005 I went to the Maldives I spent a lovely week on a tiny island called Asdu. I walked around in less than 10 minutes. I swam in the lovely warm water. I took a canoe out around the island. Sometimes I sat reading a book under the cool waving green palm trees. Sunset was just magical every evening. Wow!Next I took a flight south to Gan Island. The view of all the tiny islands below was amazing. What a wonderful journey. I had a great time exploring there. A few bridges had been built so it was possible to see neighbouring islands.
7 responses

• Ireland
24 Apr 07
Of course warm, triopical islands are brilliant, but there is something to be said for our Irish islands, too. I have two that I love above all else. Cape Clear, which is Ireland's southernmost inhabited island is brilliant. We have a place we like to stay there and while it is a hassle to get to the scenery is breathtaking. There are whales and dolphins in the water, you can fish to your heart's content, and there are lots of boat trips to Fastnet Lighthouse. I love hillwalking, so I love Cape! Also, there is Dublin's Shenick Island. If you know the lay of the land, at certain times of the month the tide is low enough that a sort of natural causeway appears and you can walk through what is normally the Irish Sea all the way out to the island. Thereis a Martello Tower on the island and a rope hung from it so you can climb inside. Not exactly tropical, but very rugged!

• Philippines
15 Apr 07
I hope you could also visit one of the many beautiful islands/islets of my country Philippines. I am sure you could something here as we are now developing our own tourism potential. Basically, my country is an island country. We have so many islands scaterred all over the archipelago. Visit us one of these days and find out more about our world-class hospitality. Thanks a lot. Mabuhay!

• Philippines
22 Apr 07
Actually, if you decide of visiting the Philippines, you have at the most 7,107 islands to choose from. Highly recommended are: Boracay Island, Palawan, Batanes, Bohol, Cebu, even Spratleys I heard is great. I have only been to Boracay and I myself live in one of these other islands (I live in Negros, boot-shaped island, where hidden and still unexploited white sand beaches loiter the coastline). I may be bias but I guess nothing still beats out The Philippines when it comes to world-class beaches. All they need is a little more exposure and publicity.

• Malaysia
30 Mar 07
Of all the places i've been to, there's this island of Langkawi in my country. I loved it for its sentimental value as i once had a homestay with a family there for a week. I've yet to fully explore the island but will do soon as i will be going there again. Other than that, i am living on an island. The Malaysian part of the Island of Borneo.

• Singapore
31 Mar 07
Hi maximax8, i'm living in Singapore and i've been to a few islands in malaysia as well as indonesia. I love travelling to islands during my holidays. However, it's always been my dream to go to maldives and hawaii. - Lyn

• Indonesia
31 Mar 07
Bali island.. have you been there before ?? if you haven't, i think you should come by Bali is really beautiful and the people are very nice my last visit to Bali was 2 years ago i planned to visit there again, but i got many obstacles maybe this year end i can come to Bali again i really miss the beach so much mostly people visit the Kuta beach but my friends and i prefer the Nusa Dua beach i think it much more beautiful than Kuta less crowded and more view to see in Nusa Dua if you are bored with Bali, you can take a ship to Lombok island Lombok also have beautiful beachs n rocks too the island is not densely populated you can buy pearls in cheap price hehheee

• Indonesia
30 Mar 07
Helllo maxima8, I am from Indonesia, ever you visit lake toba ? Many people visit lake toba , may be someday you want visit lake toba , I will wait for you. Best regards freind