A Novel Way For MyLot To Make us Post More Lines On Our Discussions.

Edinburgh, Scotland
March 30, 2007 9:24pm CST
A very clever way indeed. if you look at the posts and comments with more than six lines of text then there are no ebay adds on the discussion. So the best way is to make your discussions and comments with more than six lines of text thereby creating a more meaningfull quality discussions and posts to accompany them instead of two lines of text. When writing out your discussion in the discussion box, try to fill the discussion box as much as you can so that there is not much room left or space to be filled with an ad from ebay. Then all our discussions can have more quality looking content that all the members can read without ebay ads staring at you all the time whilst reading the topics posted here on the one page. Have a nice day from Deeeky.
11 responses


• Philippines
31 Mar 07
Hi deeeky, That's what I notice also. Anyhow, I don't find any huge problem here in mylot so far.

• United States
31 Mar 07
I've been trying to do that anyways, because I understand that's how you can make more money. I guess that's why they don't let us paste things in our reply boxes until we have so many posts. I've had people do that on my discussions, where they will post a section of my post into their response, and then not actually add anything of their own- I think that's cheated and I always rate them -. Anyways, I hear that some people discipline themselves to never respond with less than 8 sentences. I've tried to do that but I'm not always successful.

•
31 Mar 07
well thank you very much for the education. I have sadly noticed quite a few e.bay adds on my discussions, lol now i know why. Yes it is indeed a very clever way for mylot to get us to right much longer responses to topics we choose to answer and also ensures that those who are only writing short responses get the most adverts in their discussions. take care, have a nice day, keep on posting blessed be

•
31 Mar 07
yup i still got adds, even with posting a six line response so i think it is more to do with your interests and tags than anything in your response blessed be

• India
31 Mar 07
Good thing DKI that you have told this to us. But sometimes, the response need not be six lines plus to be considered as of quality. It is actually, the, quantity! But you can not help it. If the expectation is to post at least six lines, then let it be that way. What about rating system? Is it necessary to rate as much as you can? I have seen some people write in their response that they rate everybody positive. I thing it is not correct. The rating should be as deserved. I think it counts in attaching stars to one's userID. I try to be fair while giving rating. I do not always give a rating or give a positive rating. It is not necessary.

• Ahmedabad, India
31 Mar 07
Thanks Deeeky! For the finding about Ebay's advertize! And yes this also the main thing that why such posting is not counted for points! We are just putting what is important regarding the discusion only and so; what ever one can write is ok! THis is we think but the counting is different, so this should be taken by pen and few words more!

• Canada
31 Mar 07
I"m not sure, I think I have seen responses with more than 6 lines that had the ebay add too. In any case, the idea of writing longer responses is always a good one, so even if it turns out that it isn't working according to the lines of text, it's still ok :) Of course there are some discussions that although interesting, require a shorter response, so nothing that we can do in that case.

• United States
31 Mar 07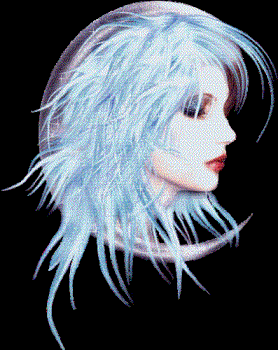 I didnt know about the ebay adds untill you stated it, but now that I have been reaading responses Iam seeing a trend. As far as typing long quality responses that is what I have been telling everyone who asks for help in making more money here on mylot. I always tell them that the more you type the more you earn. I guess that just some people dont read the rules or they ask the question just to get the responses. Either way I always make shure that I respond to discussions that I have NO choice but to leave a long winded response so that I can earn the maximum ammount. For me that is smart thinking for others it may seem stupid but I enjoy it, and that is all that matters.

• India
31 Mar 07
Hey thanks for the advice i wonder why mylot is letting ebay thread so much or letting them use discussion space, anyways hope they get some good returns after all they have made some good platform for us to earn some bugs, Anyways thanks for this advice again and i hope i have implemented it too. Cheers!

• Australia
31 Mar 07
it sort of looks like to me they put one on every second post, maybe I am wrong...