do emotions know genders....?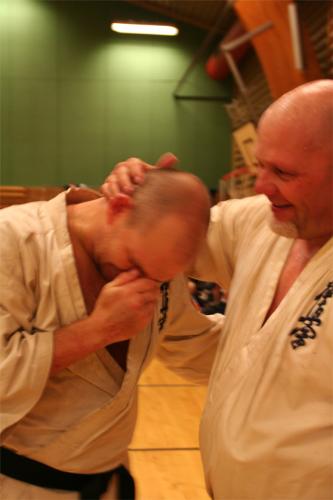 India
March 31, 2007 11:34am CST
Ok man to man emotions....sounds weird....yu think of gayism,...o people please grow up if u really thinkning so.... I wanna know why is it so tht people think a man can have a soft corner in his heart only for a female.... or he can be actually bound emotionally to a female only.....and the same with girls..... now please dun think of them as LESBIANS... I mean this sounds weird to me...why can;t a guy really love his friend.... why can;t he cry with him...why can;'t he hug him and stay emotionally attached to him.... UI do that to my best friend...who is more than a life for me...but that doesn;t intends to of those stupuid and erratic non senses that the world counts of.... what do u say for this stuff....do u also have the same belief?
1 response

• India
31 Mar 07
i think it's just the way that the society has conditioned our minds... instincively people think it of the person being gay or lesbian... but i do think that this is finally beginning to change (finally!! thank god!!).. i love my best friend too who is a girl but that doesn't mean that i'm a lesbian!! love has many forms... there are lots of ways to love someone... :)

• India
31 Mar 07
thnk god....a.tleast someone underrstnads the essence of purity in a general relationship!!!