Can A Person Survive Inside A Whale?

Bahrain
April 1, 2007 4:30am CST
I've just seen Disney's 1940 movie Pinocchio (Yes, I'm aware that's my nickname too) and I saw Pinocchio and his buidler Gepitto being swallowed inside a whale's belly. But they survived inside him. Gepitto was inside him for days. Eating whatever the whale swallows. Can a human being survive inside a whale's belly?
4 responses

• Philippines
9 Apr 07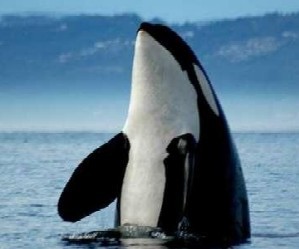 In the Holy Bible, Jonah was swallowed by a big fish and he was inside the belly of the big fish 3 days and 3 nights which is a shadow of what happened to the Lord Jesus buried in the heart of the earth 3 days and 3 nights. But the circumstances relating to Jonah were with the plan of God. Ordinarily perhaps, a human being could notlive inside the whale as he would be digested as food.

• India
7 Apr 07
Well, the bible tells us that Jonah survived for three days in there and there are a lot of scientific proof saying that it is indeed possible. I know that people have survived hours after being devoured whole by pythons, etc and well... inside a whale may not be impossible!

• Bahrain
7 Apr 07
I like the way you think. It's true that anything is possible. However Jonah might have had some help from "you know who" to survive inside the whale for 3 days. If it was just a normal person, then it might not have been so. One thing is for sure, next time I decide to go inside a whale, I might take a bible with me.. Just in case..

•
7 Apr 07
LOL I know I have been with whales and dolphins in the wild, but I dont think I would like to be swallowed by a whale! Just think all that goes in that belly of thiers! If you dont drownd by the water you would seriously get suffocated with all the acids from the foods that is being digested by the big creature! Lynn-Marie

• Bahrain
7 Apr 07
Yes, I know about the acid.. I guess Disney didn't think it would be a good image to show Pinocchio and Gipetto being melted to a pile of wood and hairy flesh.. Maybe in the sequel? :D It seems from your comment that you spent time at sea, cause you mentioned dolphins and whales. I don't know if I can handle being in the sea so much. I'm more of a n indoor person..

• Philippines
6 Apr 07
I found this website discussing the bible story about Jonah having survived for 3 days inside the belly of a whale: http://www.angelfire.com/mi/dinosaurs/jonah.html. It seems to me that the author here is mixing both theological and scientific discussion about the topic. You can judge for yourself.

• Bahrain
6 Apr 07
thanks for the link. As usual stories in all holy books are always a subject of debate on the internet. It's science VS. relegion. But I think holy figures that were mentioned do not necessarily have to be subject to nature the same way we are. So maybe Jonah survived but we wouldn't.