Love for Ezekiel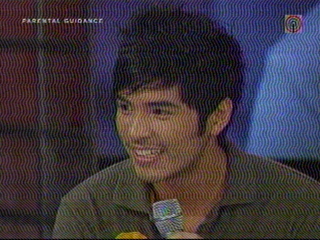 Philippines
5 responses

• Philippines
1 Apr 07
sorry micamyx but i was actually glad that it was ezekiel that got evicted. he's got a negative attitude not typical of a Filipino gentleman. i'm glad he's gone now

• Philippines
1 Apr 07
We dont love Zeke that much but i feel quite sad that he had leave the PBB house that early. I would say that, without him, the house would turn to quite boring for me. Coz he's like the clown in the house, more on a teaser type of person and so, that is more exciting bout him ,but then, all of them would have to go out in the PBB house, the only question is, who is going to get evicted next? I also liked Imelda (zeke's cousin) LOL She was so funny when she sang Pangako song with wrong tagalog grammars. LOL Pretty funny. We will miss him that's for sure. Have a nice day ahead.

• Philippines
4 Apr 07
I'm not a zeke fan. But i am disappointed he was the one to go last week. I wish its dionne. Zeke is the lesser evil.lol Even if he is sort of sarcastic sometimes, at least he is not pretentious. There are still nice things about Zeke. I really like the episode where Gee-Ann tried to stay away from Zeke since she got really pissed off on him for picking on her. When they were in a couch near the confession room, Gee-Ann asked Zeke not to talk to her, but Zeke tried to make amends and the end up holding hands and made Gee-Ann feel comfortable. I got to laugh so hard when Zeke came out as Imelda, even if he got tried in the end he was so game. I really hope he learned something from being a girl for a day. NO more interviews with a banana now. Oh well papel, I hope Dionne is next, i dont like her being there. now she is hitting on Mickey, the nerve!

• Philippines
3 Apr 07
He's really H-O-T! No doubt about it ;) I'll miss him though coz' he was one of the first batch of housemates in PBB.. he actually was the first housemate, right? Too bad.. coz' of Dionne, he was evicted.