whats your favourtie pizza toppings?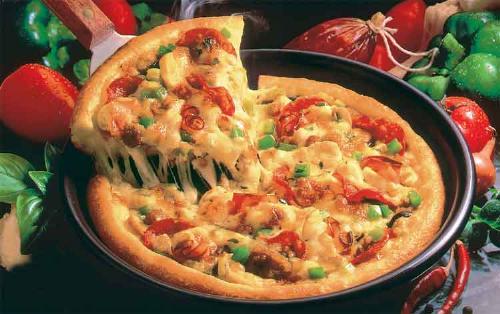 Pakistan
9 responses

• Australia
2 Apr 07
I love everything on mine! Bacon, ham, cheese, LOTS OF MUSHROOMS, BBQ and Tomato sauce, onion, olives, double cheeses chicken, pinapple tomato, capsicum! Oh why did I look at this post? I am on a DIET and the pizza shop is only a 5 minute walk a way :(

• Pakistan
2 Apr 07
I know how you feel im on a diet two. I got to loose like 15-20 pounds

• United States
1 Apr 07
Usually just extra cheese, but I also love fresh veggies and mushrooms and eggplant.

• Portugal
1 Apr 07
I don't eat much pizza but I like it a lot. I like all types of topping. And the more things it has the best.


• Denmark
1 Apr 07
Peperoni of course... Umm love it... And cheese is important as well.

• Belgium
1 Apr 07
I just love mozarella and fresh tomatoes on pizza. you can also mix it with other types of cheese, like parmigiano.



• United States
1 Apr 07
yumm! Pizza! I could really go for some pizza right now, anyway. LOL, my favorite pizza, has olives and pinapple on it. Thin crust, yum. But for stromboli, I dont like any toppings at all. Guess im just a weirdo. lol.