Can a person learn how to bowl through books?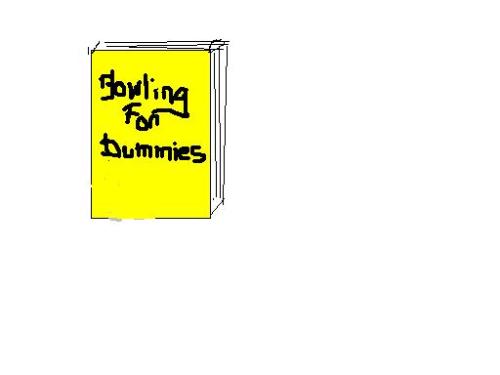 United States
8 responses

• United States
2 Apr 07
I think that starting with a book is a nice idea to start to learn the basic rules and terms for the sport and have it's played. But as for technique - you are going to need to be with someone actually getting taught "hands on". Combining the two learning paths could result in excellent game!

• United States
2 Apr 07
So reading a book would be a good start? Do you bowl? What book would you suggest?+

• United States
2 Apr 07
The bowling magazine, is there such a magazine? Do they put hints and techniques in it;)+

• Malaysia
22 Jun 07
first time i played bowling, i didn't know any theory about bowling... just followed and see how they played.. n' they teach me how to hit.. bowling it's not hard to play.. i think you must learn hands on... books? it's good.. u can know much more tricks

• United States
1 Jul 07
I guess it would be hard to learn to bowl reading a book..Can you imagine arriving at the bowling alley with my bowling ball in one hand and my "how to bowl book" in the other. I would be a sight..wouldn't I?+

• United States
7 Apr 07
You can definitely learn how to bowl by reading books and bowling magazines. Being in a bowling league, I automatically receive bowling magazines which gives us tips and pointers on how to be a good bowler. Lessons are great too, especially if you have someone teaching you that knows how to bowl. As they say, "Practice makes perfect." The more you practice bowling the better a person should get. It takes a lot of concentration and understanding of the game to do well.

• United States
7 Apr 07
Ken..I knew you definitely would konw the answer to this question..Yes..Practice does make perfect..as long as one puts one's heart and soul into practice? Right?I know some people practice things and really don't enjoy it and thus never progress. I can tell you love bowling..as so many of your topics focus on bowling:)+

• United States
2 Apr 07
I did not learn to bowl from a book. I learned to bowl while I was in school. We got to go to the bowling lanes during school and our teacher learned us how.It was a lot of fun and it is a good exercise for you too.

• United States
2 Apr 07
Of course better than bowling for exercise is running up and down steps all day..which I do since I must run down the steps to living room where my laptop is ..up the steps kitchen and bathroom..back down the steps to get the mail..up the steps back from the mail and down the steps.. I like my little set up here..it's all step two three four;)+


• United States
2 Apr 07
I agree.. I think the scorekeeping would be the hardest..Although I have had problems in the past getting my bowling ball to go in the right direction..so much so that when I go bowling ..everyone standing behind me runs when it's my turn to roll the ball..It tends to go backwards;)LOL+

• Canada
2 Apr 07
I don't believe you would be able to become a good bowler just by reading it in a book . Reading about it and actually getting out there and doing it are two completely different things . Bowling is fun and is not hard to learn how to do though .

• United States
2 Apr 07
I think bowling probably could be fun..My thing is that I don't understand how scoring goes;)+

• United States
16 Aug 07
The basic rules of bowling are pretty simple. Scoring is a little complicated if you don't know how to do it and you might be able to learn that from a book. I believe that learning from a book (or these days from newsletters from the USBC [United States Bowling Congress]) can offer insightful tips for those who already are seasoned bowlers. I liken learning how to bowl through a book/magazine/newsletter to trying to learn how to golf. You need to get out there and do it. The great thing about bowling is you have the lane to yourself and no one breathing down your neck as you hit a little white ball all over the place.

• Malaysia
12 Aug 07
bring the books together to the bowling place and do experiments...haha,that is my style....:D