Should you choose the course that your child will take in college?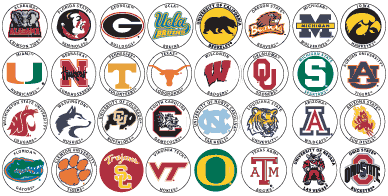 Philippines
4 responses

• United States
2 Apr 07
I would NEVER try to choose what my daughter would study in college. Or even tell her she HAS to go to college, or WHAT college she HAS to go to. She is her own person now, at 2 years old, and she will be her own person when the time comes to choose what to do with her life. Parents that feel that they have to control every aspect of their child's lives like that are trying to live through their child and make up for things they wanted to do but never did. It's not healthy. Also, trying to force your child to take the same path you did is not healthy. Think it through.

• Philippines
2 Apr 07
i was able to read a book and it shows that you should lead kid in the career he should take, and it states there that you need to mold them to following the carrer you want for them, setting a goal with them will make him reach the same you have for him

• United States
2 Apr 07
You can set goals and try to mold them all you want. But in the end, you have got to let them choose for themselves. A person who is allowed to make their own choices will become more well-rounded, confident adults. They will also learn that you have to make your own choices. They have to know that there will be times when mom and dad won't be around to make choices for you. I would like to know what this book is and who wrote it. Can you tell me the name of the book or article?

• United States
2 Apr 07
Are you kidding? If my parents tried to choose what course I took in college I would be out the door in an instant. What I do with my life is my choice. Not my parents. If you force your child to take the classes that you want, he/she is going to hate it. In order to be success in your career, you have to love what you do. If your child wants to be doctor but you force him to become a lawyer, not only are you setting your child up for failure, your child is going to resent you. Young adults need to find themselves. You need to cut the leash you have on your kid. Not to mention, you may be surprised at how fast your kid will defy you when you try to make the choice for him. And if you kid doesn't stand up for himself, then he isn't ready for college. Don't you want you kid to be a happy? I can't imagine that you don't. In that case, let him/her be themself. Trust your kid. By trying to choose for them, you are sending the signal that you don't trust their judgement.

• United States
2 Apr 07
I definitely do NOT think parents should choose their child's courses for college. College is the transition from childhood to adulthood, so the independence is needed. If you force your child to take what YOU want them to in college, they may resent you for it and honestly would have more chances of dropping out of college. Let them take what they want, since it will affect their entire life. This is what they will stand for in life and therefore, should have complete control of it to be happy. Be proud of the child for making that first step of going to college and give them the freedom they need to survive the real world. They need the choice to themself.

• United States
8 Apr 07
For me parents should should the course for their kids, the process should be asking them what they want and once you get the answer try advising whats best for them. when you advise start building their minds to the course you want them to take. you need to be incontrol so that they know that you are telling them are rigth and tehy will understand that you know whats best for them