Would you perfer george with??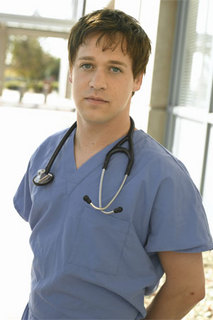 Canada
April 2, 2007 9:15am CST
Who would you rather see George with 1.Make his marriage work with Callie 2.Come to the conclusion that he loves Izzie 3. Neither he is still madly in love with Merideth
8 responses

• United States
3 Apr 07
I feel George and Callie make the best couple. She's strong, independent and does not take crap from anyone. She seems emotionally more mature than the other interns and goes after what she wants. She can teach George a thing or two about having a real relationship. Izzy still does not know what she wants... one moment it's not being able to get over Denny.. then it's chasing after Alex, and now it seems she only wants George because she couldn't stand to see him with Callie. And, has disrespected Callie from the very beginning. All Callie has tried to do is befriend everyone George cares about and get to know them. I feel she was given a lot of BS for no reason and deserves better than how they have treated her. Maybe this one night stand with Izzy will make George grow up and finally commit to Callie or leave her open to find a man who will place her first as a priority in his life. She does not need to spend her days competing with his friends. He needs to decide whether he loves her or let her go. Zuri http://askzuri.blogspot.com

• Philippines
3 Apr 07
I would like his marriage to work with Callie. But they should have no secrets from each other. I remember the last episode, when george said that they would not live off callie's money, callie smiled. That was really sweet, George made Callie really happy. Callie really loves George. So, i really hope that their marriage works.

• United States
3 Apr 07
i like him and callie together. She's strong and he's timid lol so they compliment each other. I like Izzy but I feel like she's still too flighty to be with George and I want them to show a marriage on Grey's that actually works out and lasts through problems.

• United States
2 Apr 07
I hope he stays with Cali she is my fave Greys character, she is the prettiest and she has the most personality but that makes for boring television so I'm sure he will get with merideth then Izzie will be pregnant from her one night stand and drama will ensue. It never ends up the way you would expect it to thats what makes it watchable.

• United States
2 Apr 07
I think he and Callie should try to make things work...I like them together. I think he knows, he'll never have Merideth, so why bother, and Izzie and he don't seem like they'd work together either. He should just stay and work things out with Callie.

• United States
2 Apr 07
i think he should be with callie cause they are always happy together and i really think he does love her and what he did with izzy was a mistake and i think she took advantage of him while he was drunk but he's gonna stay with callie