What a day to day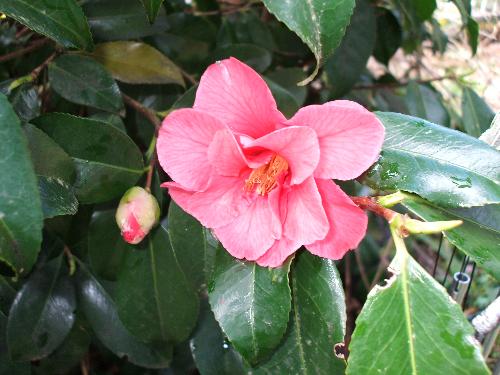 Canada
April 2, 2007 5:42pm CST
What a day today, yesterday the weather was beautiful the sun was shining and the birds were building their little nests. This morning I got up to 0 degrees and its snowing, My Camellia shrub was completely white Now it is 3:35 in the afternoon and it has warmed up to a bout 6 degrees Celsius or about 44 degrees Fahrenheit. and here is a picture of my Camilla shrub, go figure
4 responses

• United Kingdom
2 Apr 07
I've had a good day too, it's like a Summer's day out there, here in Sunny England! I was able to put two lines of washing out and both completely dry! My housemate has been out for 11 hours so I've had the entire house to myself, it's been peaceful, stress free and fantastic. I've made my mind up at long last about tomorrow. I feel more positive today and it was lovely to see the sun.

• Australia
2 Apr 07
Your camilla shrub looks beautiful. It is amazing after all that snow how resiliant they are. I am glad you had such a wonderful day it is great to see somebody so positive about life.

• Canada
3 Apr 07
I know the weather is crazy, here in MOntreal, the winter didn't start until mid January and so we are having spring time weather but we are expecting snow at the end of the week.

• United States
3 Apr 07
Bummer. Today here imn Minneapolis it was 53 with light rain. That's all changing now. It's raining hard at 11:40 p.m. By morning it's changinf over to snow. Supposed to get 3 to 5 inches by late afternoon Tuesday. Got my lilys and flower bed & shrubs covered now. Hope things warm up soon. At least the snow will be melted by Thursday or Friday as we're to be in the 50's again. HAPPY POSTINGS FROM GRANDPA BOB !!~