Thank you thank you thank you!!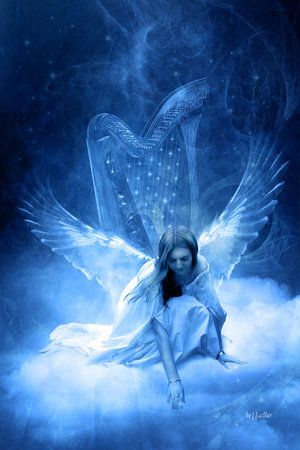 Canada
April 3, 2007 1:11am CST
I know we're really not supposed to do this but I want to thank a very special friend here on Mylot. A couple of days ago, Maribel posted a discussion about how to update and upgrade our profiles for the new look Mylot. As much as I tried to follow her instructions, I'm ashamed to admit that I couldn't seem to do anything, and so in despair, I PM'ed her for help. After exchanging message back and forth, I asked her if she would be willing to do it for me if I gave her my details, and the absolute angel that she is, she agreed. Maribel, thank you SO much for what you did for me today. You did a fantastic job and I'm so so proud to call you friend. You are an absolute ANGEL. Thank you Thank you Thank you!!
7 responses

•
3 Apr 07
Yep,I read it too.It's nice that Mylot allows us to customize our profiles to make us feel at home and when a friend could help us with it ,what more could we ask for!? Yes,it's a good feeling to have angels around us.

•
3 Apr 07
Oh, the first time I visited it,the mountains didn't load in the background.It is really looking Very exotic.I will visit your page more often,lol.

• United States
4 Apr 07
Oh, that was a really sweet thing to do. It's really great to know that there are still some really kind people out there, it seems far few in between. The fact that there are still some though makes life so much better. I've met a few really nice people on here, and that's one good reason I'll be sticking around here for a good long time. Oh, btw your page has a great look! I like it :)

• Canada
4 Apr 07
It is nice to know that there are people like maribel around. She's a very sweet young lady and I'm honoured to call her friend. Thanks for responding :o)

•
4 Apr 07
Your friend certainly did a wonderful job your profile page looks great. I will try and trace the other discussion so that I can have a go at mine eventually. Thanks very much for starting this thread.

• Canada
4 Apr 07
Thank you, she did indeed. I'm so pleased with it!!


• Canada
3 Apr 07
Well, it's not the posting of comments as such lol. I know Mylot have rules against us naming other members - although I do think thats more geared towards members who have certain issues with other members. I just wanted to let Maribel know how much I appreciated her help yesterday. She did a fantastic job.

• India
3 Apr 07
Haii friend, very glad to hear that you have a fantastic friend. This is for what we are on mylot. To be friends from different cultures and societies . I admire efforts by maribel to help you and feel it would be great even if I had a friend like her. Friends is all we need at mylot and friends are all we care for on mylot . I have been here from last 20 days or so and have found some real good friends . Friends who are ready to respond to my discussions and make my discussion intereseting by sharing their opinions and thoughts. Congratulating on your wonderful friends, Good luck .

• Canada
3 Apr 07
Thank you samrat :o) I agree it is what Mylot is for. I've seen some forums where people are judged because they're from a different culture or whatever and it's really quite sad that people are persecuted just for their way of life. it turns into this huge war against ... what exactly? Nothing I'm glad that Mylot is so different from the others I've seen out there. Friends on forums are indeed, wonderful things to have :o)

• United Kingdom
3 Apr 07
Lololol well I have done this for People lol as it took me some time to figure it but I got there lol Not everyone has the time to mess about with it, so a couple of my Friends asked me about it and it was hard to understand so I did it for them That is what Friends are for we help each other.

• Canada
3 Apr 07
I absolutely agree with you gabs :o) I'm honored to have friends so willing to help here at Mylot.

• Manchester, England
3 Apr 07
This is one of the real benefits of a site like Mylot, it gives us the opportunity to help each other. There are quite a few decent members who are willing to go out of their way to be helpful, and it really makes a difference knowing that such people still exist today.

• Canada
3 Apr 07
I absolutely agree with you. Maribel was such a help to me today. I have to admit that I'm really not computer literate lol, and I felt horrible for pestering her with things I'm sure she thought were trivial. I was so so surprised and pleased when she agreed to do it for me, and I couldn't have picked a better person. She did an awesome job! it really is nice to see that there are people like Maribel still around. There aren't many of them so when you find one, they're all the more worth hanging on to.