How do you feel about the world we are living in?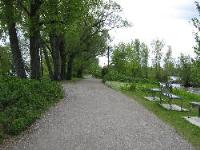 Canada
October 18, 2006 10:43pm CST
How about life today as compared to let's say 5 years ago? Do you see a decline or do things look more positive? Is there hope for our society with pollution and crime on the uprise? What suggestions do you have for a better world and how can we all so something individually to make the world a better place. Serious answers only please :)
5 responses

• United States
24 Oct 06
Life quality has deteriorated more in the last 5 years than ever before. Crime is up, financial stability is down. The policies of our current presidential administration has placed the needs of the world ahead of the needs in our own country. I know more and more people who are being forced to take on 2nd jobs just to make ends meet. More and more children are living in single-parent homes. More children are being abused and neglected. We have pollution and global warming to ponder solutions for. We are faced with North Korea developing nuclear arms and the fear that they will sell them to more destructive powers. We have terrorists taking innocent lives around the globe. This is by far the worst decade I've lived through.

• Canada
27 Oct 06
The world we live in right now scares me. There is so much crime that I shudder everytime I hear the news. I have three kids growing up in the world and I wonder what the future may hold in store for them. I pray everyday that it gets better and not worse.


• Canada
19 Oct 06
I agree that life is very different now that mothers are working outside the home. I remember at 11 years of age, as a young Canadian taking advantage of my freedom and being in a democratic country, I exercised my right to write to a member of Parliament to say I objected to women working outside the home if they did not absolutely have to. Of course, nothing much came of it, except a thank you letter from the MP's office for having written, but I believe that today's generation is short on consideration toward others, and values that can only be taught at home, and how can parents do this if when they get home after a long days work, tired, with all the other chores. It's impossible and our society has suffered because of it. NOt only for what it has done to our children, but it has increased materialism to fill that emptiness as well. Not to say of course that this is the only cause of our problems, it isn't, but we took a downswing when mothers went to work en masse.