William Ricketts Sanctuary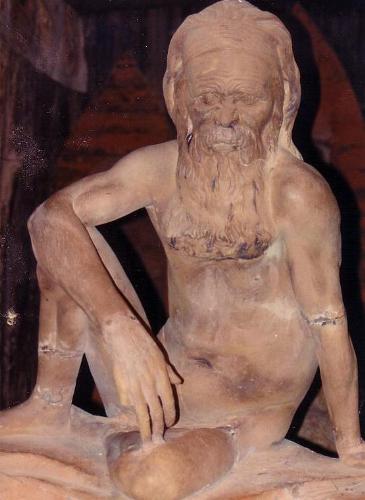 Australia
April 3, 2007 7:38pm CST
If any one has been to The William Ricketts Sanctuary in Melbourne Australia you will what this place is all about, a place filled with peace and tranquility and of course the magnificent art of a wonderful artist, William Ricketts is no longer with us any more but I was very lucky enough to be at the Sanctuary when William Ricketts was actually there, what a facinating man he was, I liked him so much as he was passionate about animal rights, his little place of tranquility is a definite place to visit if you are ever in Melbourne.
1 response

• Australia
4 Apr 07
This place sounds like something I would like to visit lilaclady what part of Melbourne is it?

• Australia
4 Apr 07
Caramello it is such a beautiful place, it is on the Tourist Rd up in the Dandenongs, sort really before you actually get up into the Dandenong coming from the Burwood side of the mountain....this wonderful old man has left all this wonderful art, I often wonder how long it will last being out there in open, he was very good friends with the Aboriginals so most of the art is of aboriginals, I remember when I first went there and he was there in his studio, he had a table of petitions for people to sign for animal rights, that won me over straight away....he was a lovely lovely caring man and has left this wonderful art.

• Australia
4 Apr 07
I have a couple more photos in my Interests....beautiful art....

• Australia
4 Apr 07
Thank-you lilaclady will make note of where to go as it sounds like such a nice place to visit and as you say anything concerning animal rights wins me over as well. Another place comes to mind many years ago of course think it was called Monsavat? (sp?) But would not remember where it was now!