indian cricket team in a mess!!!!!

India
April 4, 2007 9:25am CST
The coach Greg chappell has given statement as to ...why Indian team's performance was not up to the standard.Senior players have to give their reasons instead of jumping against coach. At this point, the question of dedication of sachin does not arise.everybody knows about him.But Everybody is worried why world cup's performance has been gone in this manner.Let 12 players answer the management. What do you feel about this issue??
5 responses

• India
5 Apr 07
friend not only in mess they r in doldrums.blaming each other, they shuld come out of these as soon as posssible, it would be better for the indian cricket. we should now 1st concentrate on finding a sensible coach who can understand the indian players mentally, & take out best from them.

• India
5 Apr 07
Every one associated with the Indian team is presently baming eachother and finding excuses for the bad performance in the world cup.No one has the courage to accept that their performance was terrible.Chappel blamed senior players , sachin said "he is hurt" as he given so much to Indian cricket.But will never accept that all the team including him performed badly and deserve punishment. These blame games just deviate the public attention from their world cup performance.In fact I have seen in mylot itself that most of the members were so much angry with them after world cup performance.But now they have started showing sympathy to the cricketers.I think the matter shold be dealt with strictly and everyone shold be questioned and punished.

• India
5 Apr 07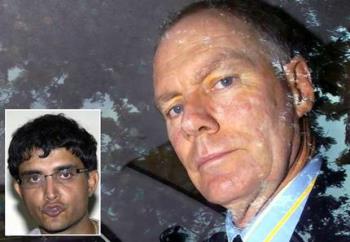 I am against mr. Greg Chappell,the day he is coach of indian team, he has oiled the fire between players. He is the only reason of holes in teams performance. All he has done is let players fight with each other . I don't think we can blame tendulkar anyhow, or even senior players as they have given their body,heart and soul for game of cricket. I'm very happy that atlast one more GORA is leaving my country after all mess he has created .

• India
4 Apr 07
please dont speak about it at all ya. i just dont like our team itself .its better to just leave about there thi=ought and go back to our work. they are a big looser team.

• India
4 Apr 07
no need to faer the problem is just now cleared good times ahead