milan vs bayer in german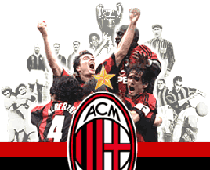 Indonesia
6 responses

• Malaysia
10 Apr 07
hope that Milan will win today.. but when i think about how Bayern demolished Reals dream.. i eventually have a doubt about it...geesshhh... hope milan will get through...

• Romania
10 Apr 07
I don't agree with you. Bayern is playing at home and they have a very good chance to win this match. I like both teams, but I think Bayern has the first chance here. They were just about to win the first match in Italy... I don't think they will have any problems tomorrow. Although, with the italians, u never know for sure...

• China
9 Apr 07
As a fan of Milan, Surely i will stand on milan side, but it will be a tough game, God bless milan to the final round.


• Italy
5 Apr 07
I HOPE Ac Milan will win this match! But actually it will be difficult for us!