Egypt Karnak Temple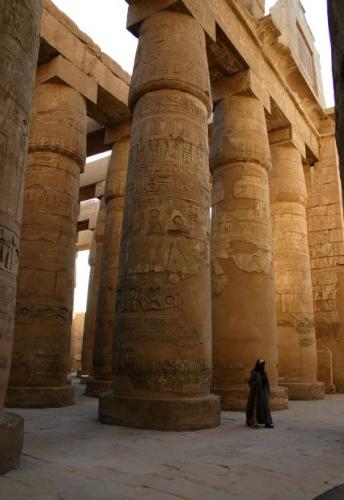 Italy
April 5, 2007 7:11am CST
Karnak Temple is located in Luxor, Egypt on the East Bank of the Nile River. It's one of the largest temple complexes ever constructed in the world. Probably the most famous section is the Great Hypostyle Hall containing 134 massive columns. These columns are too wide to put your arms around and cause neck strains while gazing at the tops. Karnak Temple was built around 1,500 BCE about 1,000 years after the pyramids. The tombs in the Valley of the Kings across the Nile River were built about the same time as the temple. hope you enjoyed, please if you have any Additional information about Karnak Temple You are Welcome.
3 responses


• India
1 May 07
it is very much true and i also have read a lot about it. i havent got the luck till today to visit the place and see it, but i have read about it and seen it in pictures and all.It is the biggest temple in Egypt owing its monumental size to 1300years of construction. i dont remember now that who started it and in which year it was started but i remember that Karnak actually encloses 3 seperate temples,the biggest being the temple of Amun, which i remember isthe biggest GOD of the new kingdom. it is really huge.It is still capable of overshadowing many of the wonders of the modern world and in its day must be awe inspiring. its is really a very good one.

• United States
26 Apr 07
I have always been fascinated by Egypt and it's marvelous history. I would love to visit Egypt someday, but don't know that it will ever happen. I have seen the traveling displays of Ramses and Tutenkamen's tomb treasures. They were marvelous! Thank you for sharing this information and the picture.