Whats your favourite dress?

India
April 5, 2007 10:32am CST
What dress would you like to wear frequently? I like to wear formal shirts and pants. I dont frequently put shorts and T-Shirts.
1 response

• United States
7 Apr 07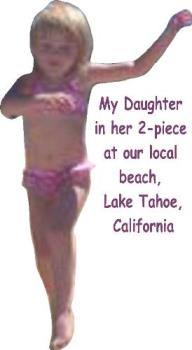 I really like to wear for everyday dress super low-rise flare bottom levi's (have 5 pair) and any cute shirt, I don't really have boobs, but I like to wear a low v-neck or scoop neck shirt with a super padded push-up (he he he). I am not a sleeze and don't look sleezy, I have a decent figure and my mother always said "If you got it, flaunt it". In the winter I wear my black leather motorcycle boots, sorrels or if there is no snow, clogs. In the summer I always wear some sort of sandal or high flip flop. I like to go to the beach in the summer and it has to be a bikini and sarong!