What is something that has changed your life?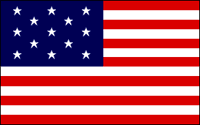 United States
April 5, 2007 3:01pm CST
Tell about something that has really changed your lifestyle.
2 responses

• United States
5 Apr 07
Something that has really changed my life was learning about the bible. The bible hasd helped me to walk in a way that pleases god. The bible has also helped me to take care of myself.

• United States
5 Apr 07
Being a mother. I am not the same person I was before, after I had my first son at age 19 things changed. I felt differant. everything about my life had to change to fit with him. I had to wake up when he said and just tend to him and almost forget about myself. I noticed all my friends start to disappear and it was just me and him. he made me realize that I can love someone more than I ever imagined I could..