How did your last relationship end?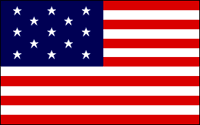 United States
April 5, 2007 10:08pm CST
When you were in your recent relationship, what are some of the problems that you faced? Why and when did you finally decide that you ha enough and that it was time to call it quits? Everyone is free to post to this discussion.
1 response

• United States
6 Apr 07
Sorry for the lengthy post, in advance. The main problem that spawned all of the little problems that I faced was that he was.. Well, for lack of a better word.. Emo. Our relationship was good at first, great, in fact.. Until his true colors started showing. And I'd have to spend hours upon hours having to pick him back up again. It was very, very mentally and emotionally draining. We broke up once, but we got back together that night. Things were good for a few months, and we began talking about moving in together, and marriage, and things of that nature. He started having his "emo" fits, again.. We faught really badly one day. He left. That day, I decided to talk to his friend about it. I caught her in a lie, and I grilled her for more information. I found out things that he'd blatantly lied to me about, time after time.. Things that I'd asked him flat out. I confronted him about them, and he was so pissed at me, saying that I'd gone behind his back and betrayed him. He blamed everything on me, saying that he couldn't trust me anymore. I mean, I forgave him for everything, for lying.. But I was still forced to take the blame. He said that he couldn't trust me or his friend any longer. I cried, and cried, and begged, and pleaded, because I really loved this guy. I had hope, until the next day.. We talked, and he asked me how I was. I was like how the hell do you think I am? From there, we faught.. And I asked if there was a chance, he said maybe.. Me being me, I couldn't leave well enough alone, I had to have a surefire answer. We argued for a while longer, until he said that he was through with me yelling at him, and hasn't spoken to me since. I cried every day, for months. The slightest thing made me break down and bawl. He lied to me for over a year, about loving me, caring about me... In my opinion, you just don't up and leave someone if you love them.. If you truly love them, you don't want to spend a minute away from them. I finally got past it, and accepted it, but recently -- to add insult to injury, I found out from a mutal friend that he only stayed with me because he didn't want to hurt me.. Because we used to tell each other that we couldn't live without one another. That was a slap in the face, I mean.. Just.. I would've rather had him cheat on me. Anyway, that's how my last relationship ended. I had no choice in the matter.