Help! Do Layout Really Matter?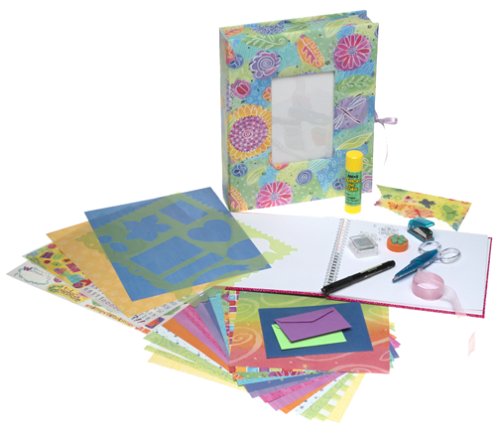 Canada
9 responses

• United States
8 Apr 07
Do it the way you want to do it and also find comfortable if you intend to just put picture with not much of layout work then I would suggest just mount your pictures on a black sheet with mounting squares and type out the memory in the computer and print on white cardstock and just stick them. Or you can add easy things like frames over your photos (you can buy them in store there are many that sell precut frames) or you could draw frames or cut them from your favourits paper (if you have the time, patience) add buttons, bows, foam structures, use grommets or punch and use punch art, stencil some designs on the border, or emboss some designs on the border there are many things out there that you can keep adding or you could make it as simple as you want. I have done several pages that took me hours and I have done several layouts that took me just about 20-30 mins. It all depends on you. Here are also some sites that can help you with layouts and ideas. www.scrapbookingwithlove.com/ideaPages.asp www.creativity-portal.com www.scrapbooktown.com/Layouts.html Goodluck with your project and hope you have fun.

• Canada
10 Apr 07
thank you very much for the links, i looked into each one.....gave some great idea. Thanks for the share

• United States
27 Apr 07
Freehand works fine. Scrapbooking should be what you want not what you think is right.

• United States
9 Apr 07
When you think about it what's the most important thing about scrapbooking? It's the pictures in the book. I keep my layout's simple fast and fun. I like to add alot of color and a little bling! Rhonda

• Canada
10 Apr 07
i noticed a layout stencil and could not believe $15 for 1 stencil I mean this is why I thought I was doing it wrong, but no way I would spend that kind of money on scrapbooking. I mena I bought a $5.00 and wallpapered it to look like a wedding book. It turned out awsome.

• United States
7 Apr 07
I have done several small scrapbooks and one big one. I did my own thing and they turned out well. I've even sold the mini ones. The big one was done for my sister and her guy. They had done the roof on their house last year. I decided to surprise them with a scrapbook of the affair because they probably will not have to ever do that again. I laid out the pictures on papers that resembled roofing material. I added some of Jolene's stickers of roofing tools and captioned some of the pictures. My sister and her guy loved the scrapbook and showed it off. There was no plan and I was afraid at first but as I went it got easier. I say go for it and use your own judgement. There is no wrong way to do it. Whatever you do is your own design and makes it one of a kind. Your very own design.

• Canada
9 Apr 07
the one I am doing is 12x12 and it is a wedding book, I find it hard to find proper material, I am just imprevising. Thanks for the post

• United States
6 Apr 07
Both can work, I normally get my ideas for my layouts from what the subject matter in the photos are. I then pick my paper, stickers, lettering, etc. from that. For the most part I like using freehand. I also do layouts for others. If you would like you can check out some of my layouts at myspace page....t_easy_scrapping, maybe it will give yous some ideas. Once you get started it becomes almost an obssesion, I have finished one, and I'm working on 4 more scrapbooks.

• Canada
8 Apr 07
i am running out of photos, so i guess i have to hold off until my sister n law can send me some. thanx for the post.


• Canada
8 Apr 07
thanks very much...I am glad I am doing it ok, I am just having challenges finding supplies so I need to improvises.

• United States
6 Apr 07
Well I've only been doing digitial scrapbooking for about six months. I find that layouts can be whatever you want them to be. What you like and how you think it should look. Positioning can be freehand if you want. Just go with what you like. That's what matters.

• Canada
7 Apr 07
cool, I am happy I am doing it right. Thanks for the post

• Canada
6 Apr 07
I am definately not an expert on scrapbooks(the last one I did was about 40 years ago and I got a "B" on it),but the thing I like about MyLot is that there are people out there who will be able to direct you to the right information and give you good suggestions.

• Canada
7 Apr 07
thanks and thanks for the post

• United States
29 Apr 07
Relax and go with whatever pleases your eye. Everyone has their own style. There are no hard and fast rules. There are tips for those who don't know where to start. If you go to www.creativememories.com they have idea pages. I never really copy those, but they can give you inspiration. I always play with my pictures and try them different ways until I like what I see. If I cannot come up with something, I look through some sample layouts. If that still doesn't do it, I put that one away for later. The sky's the limit. It is your scrapbook and it shouldn't look like anyone else's really. Have fun!