Sanjaya fans take a look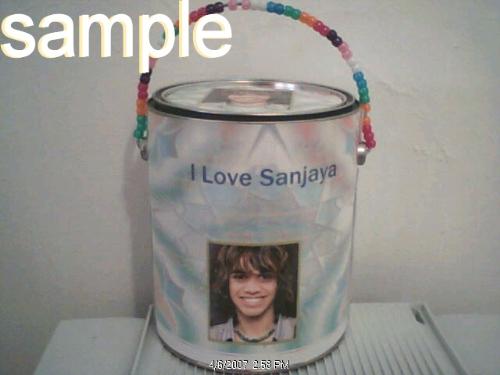 United States
April 6, 2007 3:12pm CST
What do you think of this can. No need to ask if I am a fan. Not at all.. I do think It's nice to feed my daughter. Tell me what you think of this. I am not rating any -'s just looking for your opinions. Thanks for the look see at my picture..:) http://www.etsy.com/view_listing.php?listing_id=5706336
5 responses

• United States
7 Apr 07
Well I am not a fan of Sanjaya either. I think the publicity is going to be very good for him. I really think it is a shame what they are doing to this guy, by voting for him when he really is not that good. I am sure right now he is enjoying all the attention, but when he gets older and tried to rely on his non-talent he is going to be very disappointed. I also think it is a shame that other good singers are getting voted off instead of him. I love American Idol, but this has put a bad taste in my mouth as it now is not a fair show. I am not so sure I will continue to watch now that they are making a mockery out of the whole show. I think the can is cute and I am sure there are many young girls who will own it just to have a picture of him.

• United States
7 Apr 07
I never thought about his future. he is very young right now but,yes it will hit him. I have seen all the t shirts you can make with his different hair styles etc. He will really look back and be sad. Thanks for this..

• Canada
6 Apr 07
I think it is time they stop making a mockery of the show and start voting for the people they actually like and not the worst singer. It is just wrong.

• United States
6 Apr 07
Your 100% right,this is why I voted for the hour I did for 2 girls. I saw that it did help. They did not get voted off. This can is made for the sole purpose of the lovers of Sanjaya. It's business... I don't think we can touch Howard Sterns voters. Thanks for the reply..:)


• United States
6 Apr 07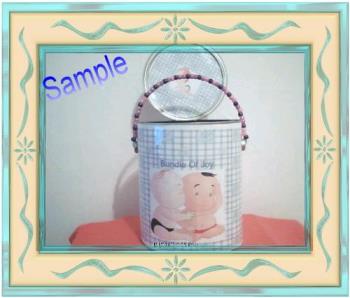 Thanks so much for checking it out. I don't like him either,it was made for a seller to list on ebay. The listing has the option to remove the beads. Did you see my other can?

• United States
11 Apr 07
As Alexsis said, kinda goes for me to I don't like him all that much. And I think the only reason they are keeping him on the show is to get more people to watch the show because it puts weirdness into American Idol and I don't really like it that his sister got off when she was a better singer than him.



• United States
12 Apr 07
Your so funny. It is a gift can you add gifts to this can and give it away. Many lovers of a certain person would like a memory of them. Mothers day,father day etc.